The unbearable heat outside during harsh summers has made it impossible to pass the season without an air-conditioner. It is extremely difficult to live without air-conditioners at home. Although air conditioning systems have helped us get rid of the scorching heat and relax at home or in office, there is no point of investing in an air-conditioner if you don't maintain it. Air-conditioner maintenance is important for the air quality you will be breathing when the AC is switched on. If the air duct is not cleaned, it accumulates dust, dirt, molds, or even bird or animal feces. Breathing the air that comes out of such an area is going to create severe health concerns. We, at Air Cleaning Technologies, can help. We can provide indoor and air quality service for commercial, government, and industrial buildings. If you own any such space or need an air duct cleaning service, you can resort to us. We offer various devices and tools for air duct cleaning such as the High-Efficiency Particulate Air (HEPA) vacuums, rotation brushes, and air duct sanitizer etc. So, if you are located in and around Alexandria VA, Annandale VA, Fairfax, Falls Church VA, Reston, or Sterling VA, then you must resort to us without hesitation.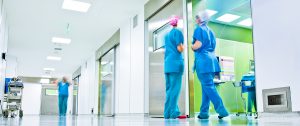 Here, we have put together a few tips to consider while choosing an air duct cleaning service now. Take a look.
Check Quality
You need to know if the company you are hiring can provide you with a high-quality service. They should be equipped with advanced cleaning equipment and certified technicians which will help to carry out the cleaning process in an effective manner.
Compare Charges
Budget is a crucial concern while hiring such services. You must take quotes in advance and compare them to know which one will be a more affordable and budget-friendly choice for you.
So, you must contact us now if you need an air duct cleaning service today.