Rebuilding or remodeling your office space anytime soon? If you are, have you given any thought to the design of your new HVAC system? If you want your heating, cooling and ventilating systems to perform well, you need to start with a good HVAC system design. The problem is that most commercial space owners don't get nearly enough of this. Every facility has a different structure and there is no one-size-fits-all design when it comes to designing and installing HVAC systems. It is important to choose an HVAC system that will meet your business's comfort needs.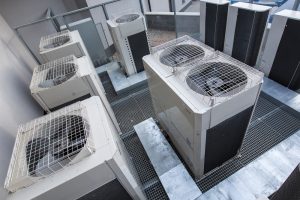 At Air Cleaning Technologies, we've got the training, experience, and know-how to design the perfect HVAC system. Our skilled technicians will make sure that you get the perfect design solution to meet your energy efficiency goals. We provide our services across Alexandria VA, Annandale VA, Arlington VA, Fairfax, Falls Church VA, Sterling VA, and surrounding areas. If you are from any of these areas, we are just a call away.
Here are some more reasons why you need a good HVAC system design:
1. Load calculation
The number one step in designing a good HVAC system is by conducting a room-by-room cooling and heating load calculation. The professional HVAC contractor or a mechanical engineer will do this using a set of plans and professional software tools. This step is necessary to calculate the right load for your rooms and ensure that you are not using too little or too much energy.
2. Size matters
A crucial step in the HVAC design process is selecting the right size for your office space. An undersized system will not provide enough heating or cooling. Whereas, an oversized system will increase initial costs and electricity bills. An appropriately sized system will run longer, better and put less strain on your HVAC equipment.
So, if you are interested in our services, reach out to us at 703-547-1680.