Air Handler Repairs and AHU Restoration in Leesburg, VA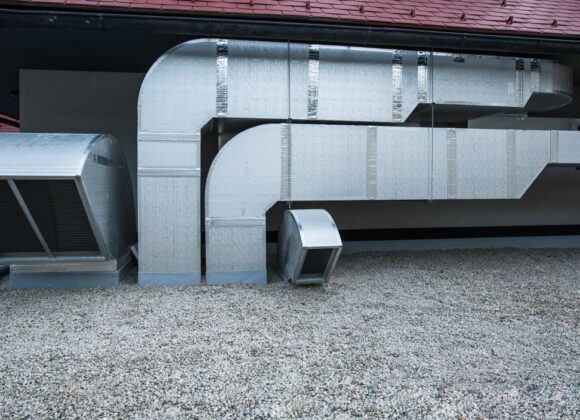 Many homeowners don't even think of their air handlers until they experience a problem. However, air handlers are a crucial component of modern HVAC systems. If your air handler has sustained damage, you need repairs from a professional.
Air Cleaning Technologies offers air handler repairs, restoration, and maintenance services in Leesburg, VA. We are proud to provide expert HVAC services for an affordable price. Contact us today to discuss our air handler services!
Air Handler Cleaning and Maintenance for Leesburg Homes and Businesses
Air handlers work with your air conditioner and coils to produce the cold and hot air that circulates through your house. The air handler draws in air from the outside then funnels it to the evaporator coil. The coil cools the air, and the blower fan in the air handler distributes the cooled air through your ductwork.
If the air handler interior sustains damage or picks up a large layer of debris, it can clog air filters and negatively affect HVAC performance. Air and heat loss from holes or restricted air flow from debris can put a strain on your HVAC, increasing your energy bills and the chance of experiencing a breakdown.
Our goal is to provide superior HVAC services. To that end, we work with a wide range of clients and can help our customers find air conditioning and air quality options that work for them.
Air Handler Unit Restoration Services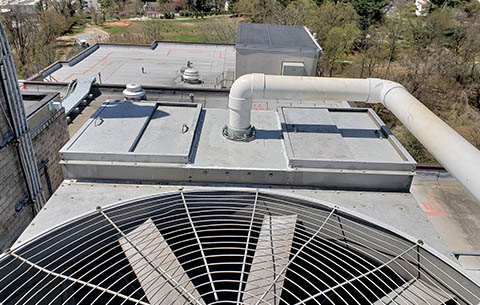 Air handler unit restoration is a great idea for many reasons. First, it is much more cost-effective than installing a new air handler. Air handler installation can be very expensive and time consuming because it requires removing the existing handler and replacing it with a new attachment.
Second, air handler restoration is much faster. Restoration causes less disruptions because contractors do not have to remove the handler from its position. Third, air handler restoration is much faster than replacement. The restoration process takes only a few hours, and replacement can take multiple days.
Leesburg is the seat of Loudon County and is located about 30 miles north of DC near the Potomac River and Catoctin Mountain. Leesburg has experienced significant economic growth in the past 30 years and has become a commuter city to DC. The city is home to many important historical sites.
Contact Air Cleaning Technologies online or call today at (703) 547-1680 to discuss air handler repairs and restoration in Leesburg, VA!