Cooling Tower Repair and Cleaning with Air Handler Repairs in Bethesda MD
You have reached the right website if you are looking for a Bethesda, Maryland cooling tower repair, cooling tower maintenance, or cooling tower cleaning resource. We have been exceeding the expectations of discerning business decision-makers in this area for years, and we continue to grow through the many referrals that we receive from satisfied clients. When you engage us to complete a cooling tower cleaning or cooling tower repair assignment, the job will be done right, there will be minimal disruptions, and price will be to your liking.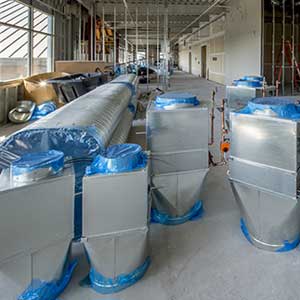 This Montgomery County town is the home of Walter Reed National Medical Center, and Lockheed Martin is headquartered in Bethesda. These are two of many different corporations and medical facilities that have presences in the city. We provide cooling tower cleaning and cooling tower repairs for all different industries and health care providers, and we prioritize emergency situations. If you are in Battery Park, Bradley Hills, Cohasset, Kenwood Park, or any other part of Bethesda, Maryland, a cooling tower maintenance, cooling tower cleaning, and cooling tower repair team will always be just a phone call away.
Air Handler Maintenance and Air Handler Repairs
We provide comprehensive HVAC services for businesses, schools, colleges and universities, government buildings, and health care facilities. In addition to the work that we do with cooling towers, we are also an air handler maintenance resource. Air handler maintenance for your Bethesda, Maryland HVAC system is a must to keep your system running inefficiently. A small investment will pay dividends, because your energy bills will be minimized, and air handler maintenance can prevent major problems.
Unfortunately, sometimes air handler repairs are necessary. Our skilled professional technicians have a great deal of air handler repair expertise, and we can work on all makes and models. They are very well equipped with the necessary parts, so multiple trips out to your facility are usually not going to be necessary.
Contact Air Cleaning Technologies!
The work that we do in the field is our stock-in-trade, but we also place a strong emphasis on the client experience from the first point of contact onward. Whenever you need air handler maintenance, air handler repairs, cooling tower maintenance, cooling tower cleaning, or a cooling tower repair in Bethesda, Maryland, call Air Cleaning Technologies at 703-547-1680. There is also a contact page on this website that you use to send us a message.