Labs/Clean Room HVAC Services in Washington DC, Alexandria, Arlington VA, Baltimore, Bethesda MD, and the Surrounding Areas
HVAC Services for Labs & Clean Rooms Virginia – Maryland – Washington, DC
There are various levels of air quality and filtration that are needed in different buildings in and around Washington, D.C., Alexandria, Arlington, Baltimore, Bethesda, and the surrounding areas. One of the highest levels of indoor air quality needed belongs with labs and clean rooms, and this involves more than just air filters. At Air Cleaning Technologies we can help with HVAC ventilation design, air handler restoration, commercial air duct cleaning, and more. All of these contribute to keeping the air in your building as clean as possible. Contact our team today to learn more about the different services that we offer.

HVAC Ventilation Design, Cooling Tower Cleaning, & Commercial Air Duct Cleaning for Hospitals in Virginia – Maryland – Washington, DC
Certified & Trusted
All of our staff members are Certified Air Filtration Specialist (CAFS) by the National Air Filtration Association (NAFA) and trained in accordance with The National Air Duct Cleaning Association (NADCA).

Our Commercial HVAC Services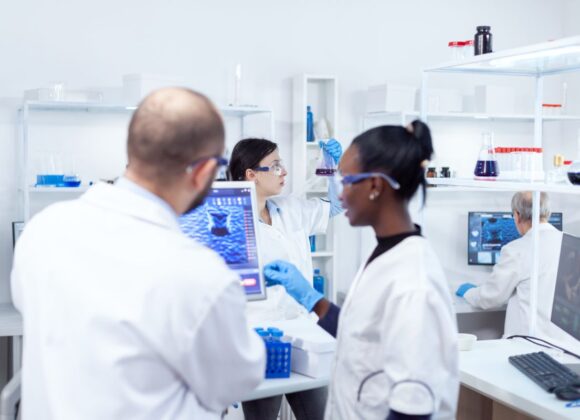 HVAC Ventilation Design
When it comes to directing conditioned air around a building, you shouldn't just expect things to work how you want them to without some planning. We provide HVAC ventilation design services for both new construction as well as existing buildings that are undergoing renovations, even if that is for the HVAC system itself. You don't want cold or warm spots in your building, and the right HVAC ventilation design can help with this.
Not only can it help to make your building have even heating and cooling, but it becomes even more important when you are mixing regular office or retail space with high filtration needs such as clean rooms or areas that need high levels of filtration like medical facilities. You may want to have multiple separate systems that accomplish the goals for each area in your building.
Custom Air Handlers & Air Handler Restoration
Based on your unique needs, our team can design and build custom air handlers to provide enough heat or cooling needed for your lab or clean room. In some cases, with existing buildings, we can provide air handler restoration so that you can rely on your HVAC system delivering exactly what you need throughout your building.
Commercial Air Duct Cleaning & Cooling Tower Cleaning
There are many buildings in Washington, D.C., Alexandria, Arlington, Baltimore, Bethesda, and surrounding areas that have been around for many years. These buildings need to be cleaned, including the HVAC system, and if they are they can remain useful for many years to come. A commercial air duct cleaning will help to keep the indoor air quality high, and a cooling tower cleaning will keep the HVAC system operating efficiently. At Air Cleaning Technologies we have worked on many of the buildings in the region, and we can help keep yours in top operating shape as well. Contact us today to schedule your HVAC system review and cleaning.

HVAC Ventilation Design, Cooling Tower Cleaning, & Commercial Air Duct Cleaning for Hospitals in Virginia – Maryland – Washington, DC