Air Handler Restoration, Air Handler Cleaning, Air Handler Maintenance, Air Handler Repairs, Commercial AHU Restoration, and More in Loudoun County, VA
Improve Your Indoor Air Environment
There are a lot of air handler restoration companies in Loudoun County. However, not all commercial AHU restoration experts have the tools, knowledge, or resources needed to make sustainable repairs to your unit.
At Air Cleaning Technologies, we have over two decades of experience offering air handler unit restoration in Loudoun County, VA and the surrounding areas. From encapsulation of internal insulation to removal of metal castings, and everything in between, we restore your unit to its former glory so you can get years more of use. Contact us today to learn more about commercial AHU restoration in Loudoun County and the surrounding areas.
Air Handler Restoration in Loudoun County
Our experts are equipped to handle any air handler restoration project, no matter how large.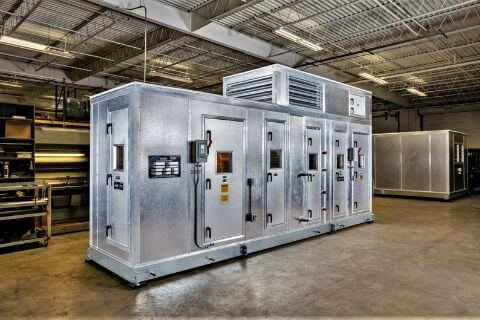 Some of the most common types of air handler unit restoration services we provide include:
Evaluations of clearances
Complete interior cleaning with HEPA vacuums and EPA cleaners
Installation of seam welded steel condensate pans
Encapsulation of all exposed internal insulation
Coil, fan, and filter replacement
Checking for casing leakage, and more!
Air Handler Cleaning in Loudoun County, VA
DIY air handler cleaning is not always a good idea. While DIY cleaning may temporarily fix issues, the only way to prevent costly air handler repairs in the future is to hire a professional. Our air handler cleaning technicians are equipped with the tools and resources needed to thoroughly clean your unit to improve air handler function. We also conduct a biological sample after air handler cleaning is complete to ensure that your unit is properly cleaned and sanitized. Contact us today to learn more about air handler cleaning and other commercial AHU restoration services.
Air Handler Maintenance & Air Handler Repairs in Loudoun County, Virginia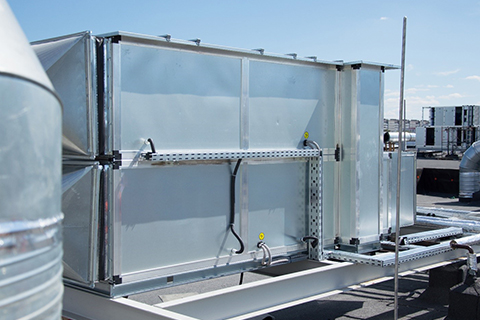 Loudoun County is a prominent part of the Washington–Arlington–Alexandria, DC–VA–MD–WV metropolitan area. As a central location with a rich history, Loudoun County brings in tourists with attractions including lakeside parks, vineyards, historic architecture, and more. Loudoun County is also known for its comfortable neighborhoods and offers plenty of business opportunities for entrepreneurs of all trades.
At Air Cleaning Technologies, we are proud to provide air handler maintenance and air handler repairs in Loudoun County, VA and the surrounding areas. If one or more parts of your air handler are not functioning properly then you need to get in touch with an air handler maintenance professional to check if air handler unit restoration or repairs are required. We also offer you affordable and frequent air handler maintenance services to avoid costly air handler repairs all together. Contact us for more information about air handler repairs and maintenance in Loudoun County, VA and the surrounding areas.