Air Handler Unit Restoration in Annandale, VA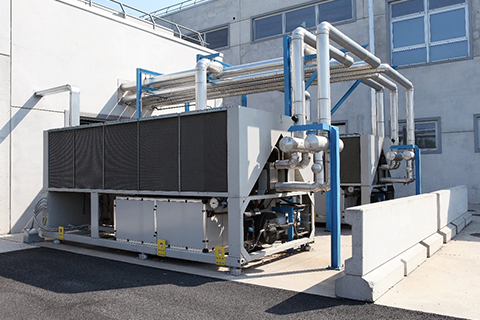 Your air handler is one of the most important parts of your HVAC system. Like any HVAC component, wear and tear can negatively affect its performance. If your air handler has problems, you should call an HVAC expert.
Air Cleaning Technologies offers air handler unit restoration, repair, and maintenance services in Annandale. Our dedication to our customers is only surpassed by our extensive knowledge and experience on the job. When it comes to indoor air quality services, we should be your first choice!
Contact us today to discuss our AHU restoration services!
Air Handler Cleaning, Repair, and Maintenance in Annandale
Your air handler plays a central role in distributing cold and hot air through your home. The air handler takes in air from the outside and runs it through the evaporator coil to cool it. A blower fan then pushes the cold air through your ducts and into your home. The air handler is also responsible for expelling the hot air that comes from the condenser coil.
Air handlers can develop several problems. General wear and tear can cause holes in the ductwork, causing the system to lose air. Your HVAC has to then work twice as hard to pick up the slack, which raises your energy bills.
Dirt and debris in the air handler can also restrict airflow. Inadequate airflow can put excessive strain on your HVAC system, increasing the chances of damage and breakdowns. Air handler cleaning and maintenance serves to protect this crucial HVAC component and contribute to household health and safety.
If your air handler has significant damage, we can provide air handler unit restoration services. We can refurbish your existing air handler to regain and improve functionality.
AHU Restoration for Businesses in Annandale, Virginia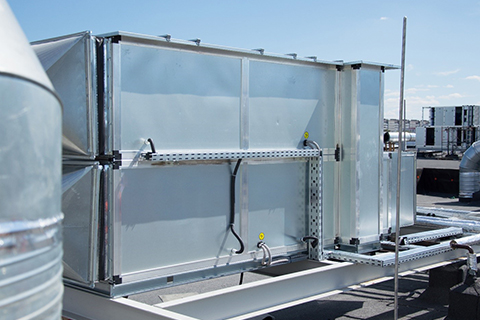 Air Cleaning Technologies has over 20 years of experience serving homeowners in Annandale, VA. We are comfortable working with all modern air conditioning and air handler technologies. We also offer duct cleaning and indoor air quality services. Our goal is to provide 110% customer satisfaction on every job.
Annandale is part of Fairfax County, Virginia, and is known for its working class demographics and above average household incomes. Annandale is also known for its diverse population and excellent public schooling systems.
If you would like to discuss air handler unit restoration, repairs, or maintenance in Annandale, VA, contact us online to schedule an appointment!