Air Handler Unit Restoration, Commercial AHU Restoration, Air Handler Repairs, Air Handler Cleaning, Air Handler Maintenance, and More in Leesburg, VA
Improve Your Indoor Air Environment
Are you searching for air handler restoration in Leesburg, Virginia or the surrounding areas? At Air Cleaning Technologies, we have the experience and manpower needed to restore your air handler unit to its former glory. Contact us today to learn more about air handler unit restoration for your building or business.
Air Handler Restoration in Leesburg, Virginia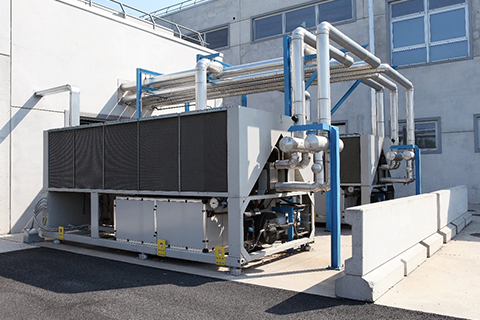 The average lifespan of a commercial air handler is 12-15 years. While proper air handler maintenance can ensure that you get full use of your unit, there comes a time when air handler restoration may be necessary. However, not all AHU restoration technicians require the skills and tools needed to achieve successful air handler restoration.
At Air Cleaning Technologies, we have years of experience offering air handler unit restoration in Leesburg, VA and the surrounding areas. From replacement of coils & filters, condensate pan reconfiguration that complies with ASHRAE 62.1, and more, we provide you with complete air handler unit restoration so you can get years more use out of your air handler.
Air Handler Cleaning & Air Handler Maintenance in Leesburg, VA
Your air handler is an essential technology that keeps your building and/or business cool and comfortable. But like other important technologies, your air handler unit requires frequent air handler cleaning and air handler maintenance to reduce the risk of costly air handler repairs.
Air Handler Cleaning: Our air handler cleaning experts use state of the art technologies and products to achieve optimal air handler cleaning. These products/technologies include HEPA vacuums and EPA registered sanitizers and cleaners.
Air Handler Maintenance: Frequent air handler maintenance is essential to ensuring the function and longevity of your unit. Whether you require basic air handler maintenance or full air handler restoration services we are here to meet your needs.
Air Handler Repairs and Commercial AHU Restoration in Leesburg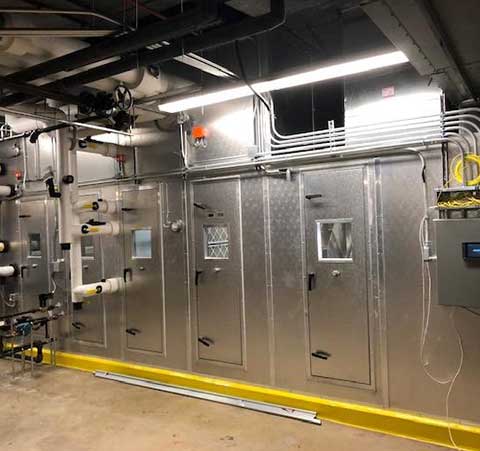 Leesburg, Virginia is a historic city established in 1740. Packed full of attractive real estate options and comfortable neighborhoods, Leesburg embodies all the charms of small town living with the conveniences of the big city nearby. From relaxing at the park, shopping downtown, visiting historic landmarks, and more, there are a range of outdoor activities in Leesburg that are fun for the whole family. Leesburg is also a great place to start a business and try your luck as an entrepreneur.
At Air Cleaning Technologies, we have over 20 years of experience offering HVAC services, such as air handler repairs and commercial AHU restoration in Leesburg, VA and the surrounding areas. With a team of qualified and professional technicians in our corner, we easily diagnose air handler issues and create a plan of attack to either repair or restore your unit. Contact us today to learn more about commercial AHU restoration and air handler repairs in Leesburg, VA and the surrounding areas!