Commercial AHU Restoration, Air Handler Cleaning, and Air Handler Unit Restoration in McLean, VA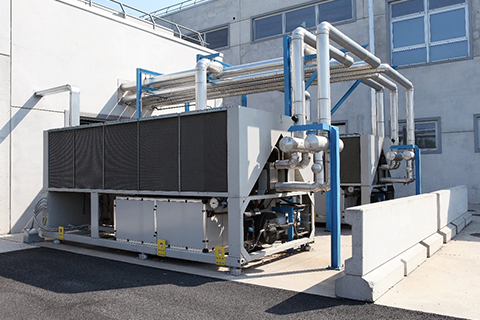 Air handler units play an essential role in improving the indoor air quality of your facility's HVAC system in McLean, VA. As a result, they undergo a lot of stress and experience daily wear and tear. Regardless of your air handling unit's quality, it can experience leaks, cracks, and deterioration at any age, leading to the circulation of contaminated air through your HVAC system.
Fortunately, our experts at Air Cleaning Technologies can help you restore your indoor air quality. If you've noticed diminished operation or need air handler restoration, cleaning, or commercial AHU restoration in McLean, VA, contact our office to get the professional service you deserve.
AHU Restoration in McLean, VA
There are several ways to tell when you need air handler unit restoration. For starters, if the fan begins making strange noises, it is a tell-tale warning of impending issues. Another sign is the presence of leaks. Though leaks usually come from various blockages, such as pests, contaminants, and mold, they can also be a sign that condensation isn't draining correctly.
Whatever the cause, our technicians at Air Cleaning Technologies have the experience and expertise needed to provide your business with prompt, lasting solutions. After 20 years of experience in the industry, we have perfected our air handler restoration process, ensuring each project achieves our clients' desired results.
Though the process might vary depending on your specific situation, most of our air handling unit restorations include:
A survey of your unit, including an analysis of your unit's condition reports and its original design.
Surface sampling for biological growth.
Complete cleaning of your unit's interior using EPA-registered sanitizers and cleaners and HEPA vacuums.
Replacing deteriorated components, including fans, filters, coils, dampers, and sound attenuators.
Condensate pan repair and reconfiguration to comply with ASHRAE 62.1.
Encapsulating all exposed internal insulation.
Re-piping all condensate traps to ensure proper condensation removal from your unit.
A final report of the summary of the work our team performed.
Air Handler Cleaning, Repairs, and Maintenance in McLean, Virginia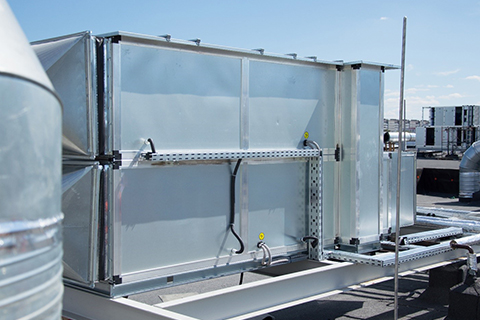 Home to many Fortune 500 companies and famous political figures, McLean, VA, is located in Fairfax County in Northern Virginia. Named after John Roll McLean, the owner and former publisher of The Washington Post, McLean features several nature preserves, scenic trails, and locally established restaurants and shops for you to enjoy.
Are you looking for commercial air handler maintenance, repairs, and cleaning services in McLean, VA? Contact our team at Air Cleaning Technologies today to discuss your air quality needs and schedule your air handler restoration appointment.