Commercial Air Duct Cleaning in Fairfax County
Commercial air duct cleaning is more than a simple cleanliness routine for your business. Regular air duct cleaning is critical for maintaining healthy work environments, helping ensure that your business maintains the highest standard in air quality.
Conducting regular air duct cleaning appointments helps get rid of any mold, bacteria, and other debris in your commercial building. It can improve your indoor air quality, upgrade the efficiency of your commercial HVAC system, and provide a cleaner appearance and healthier work environment.
By investing in regular commercial air duct cleaning services, your business will reap benefits through healthier air environments that enable you and your employees to work more efficiently. With fully functioning heating and cooling, your commercial property will be able to work to its full potential while optimizing the experience of your customers.
Commercial HVAC Duct Cleaning in Fairfax County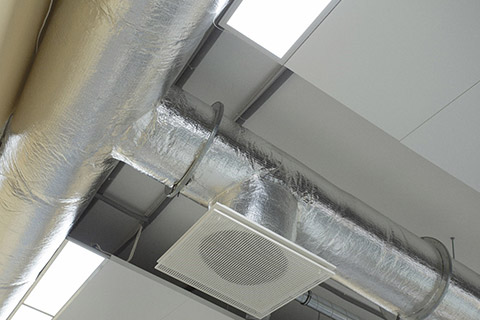 At Air Cleaning Technologies, we provide intensive and cost-effective air duct cleaning services for commercial properties across Fairfax County. We handle all aspects of commercial air duct cleaning, so you don't have to worry about the health and cleanliness of your business. Let our experience and know-how help you and your business thrive.
Our technicians are committed to providing best-in-class cleaning services by using only state-of-the-art equipment and techniques. We have served the Fairfax County area for 20 years with exceptional customer service, meticulous cleaning practices, and transparent pricing.
If you're looking to improve the appearance and function of your commercial property, our team of experts will be able to assist you at every step of the way. We prioritize your commercial needs to ensure we meet and exceed your expectations, guaranteeing customer satisfaction with every service we offer.
Serving Your Fairfax County Air Duct Cleaning Needs
Fairfax County, Virginia, is notable for its perfect combination of historic monuments and beautiful outdoor scenery. Fairfax County is an excellent destination for learning about American history, enjoying cultural events, and exploring natural parks. Offering a little bit of everything, Fairfax County is guaranteed to provide a source of enjoyment for all types of visitors.
Call us today at 703-397-8853 to discuss your air duct cleaning needs and learn more about how we can help your business. We ensure the most efficient commercial HVAC duct cleaning by understanding your business needs.