Commercial HEPA Filters in Washington, D.C.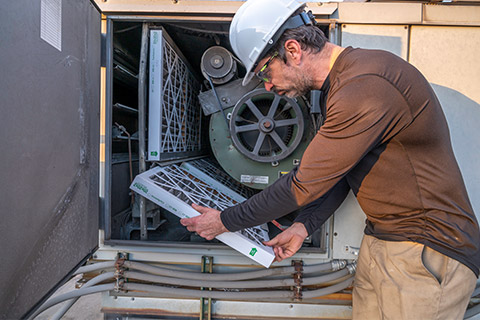 A heavily trafficked commercial space is a breeding ground for indoor air pollutants. People constantly enter and exit the building, bringing with them allergens such as dust and pet dander from their clothes and shoes.
The air you breathe in an indoor space is recycled and confined. Once germs and airborne particles enter an enclosed space, they have no place to escape. Without proper intervention, these air particulates circulate through the HVAC system, posing a threat to the indoor air quality of your entire building.
Professionally installing a commercial-grade HEPA filter in your HVAC system is the easiest and most cost-effective solution to indoor air pollution. Air Cleaning Technologies installs and maintains industrial air filtration systems in Washington, D.C., and the surrounding areas.
What is a HEPA Filter?
HEPA stands for High-Efficiency Particulate Air. HEPA filters remove more than 99% of airborne particulates. The air is continually purified as it circulates through the air ducts. HEPA filters last for months and are ea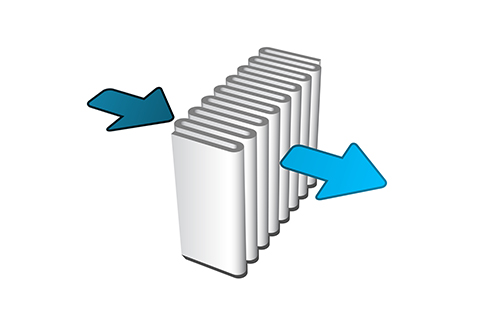 sily replaceable.
These immediate benefits make a HEPA filter one of the best air cleaning options in an industrial setting. HEPA filters also protect sensitive instruments and equipment from damage caused by dust.
Air Cleaning Technologies uses the same high-efficiency HEPA filters found in healthcare facilities, pharmaceutical plants, museums, archival storage units, and microelectronic factories. Their commercial-grade HEPA filters are up to 99.995% efficient in filtering out airborne particulates. You can rest assured that the HVAC system in your commercial space consistently produces clean air.
ACT recommends commercial air duct cleaning and indoor air quality (IAQ) testing to ensure your HEPA air purifier operates at its maximum capacity.
Washington, DC HEPA Air Purifier Installation and Service
Air Cleaning Technologies is a leader in commercial and industrial air cleaning solutions. Call Air Cleaning Technologies today at 703-397-8853 to arrange an indoor air testing service and HEPA air filtration system installation.
Washington, D.C., is a dynamic modern city bursting with American history, artifacts, and cultural attractions woven into a backdrop of modern, attractive neighborhoods. It remains the all-important hub of American politics and history and sees more than 20 million tourists pass through its hallowed monuments every year.
President George Washington chose the district's location along the Potomac and Anacostia Rivers. Washington, D.C., was officially established in 1790 after Maryland and Virginia surrendered land to create this new district.