Cooling Tower Cleaning, Cooling Tower Repairs, and Cooling Tower Maintenance in Loudoun County, VA
Bring Your Cooling Tower to Like-New Condition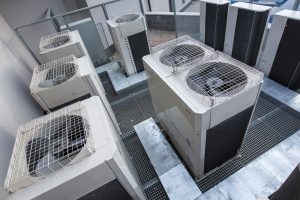 If you are searching for cooling tower cleaning in Loudoun County, VA or the surrounding areas, we are here for you. At Air Cleaning Technologies, we have over two decades of experience serving commercial businesses, multi-residential properties, schools, and other institutions with HVAC services to ensure that your indoor air environment is clean, safe, and comfortable.
From cooling tower maintenance, cooling tower repairs, cooling tower cleaning, and more, we have the knowledge, tools, and skills needed to ensure that your cooling tower is functioning at 100%. Contact us today to learn more about cooling tower cleaning and services in Loudoun County, and the surrounding areas.
Cooling Tower Cleaning in Loudoun County
When you require cooling tower cleaning, we are there for you. Whether you are noticing that your cooling tower is not functioning as it should, or it has just been a while since your last cleaning, we offer you professional and efficient services that restore the optimal function of your system. Get in touch with us to schedule a cooling tower cleaning.
Cooling Tower Repairs in Loudoun County, Virginia
If you rely on your cooling tower to provide your business, building, or institution with cool air, then you cannot afford for your system to fail. Cooling tower complications can put a halt to business and stunt productivity. So, what happens when you need cooling tower repairs? Give us a call!
At Air Cleaning Technologies, we provide a range of cooling tower repair services to Loudoun County, VA and the surrounding areas. Here are the most common cooling tower repairs that we handle:
Motor and Gearbox Conversions
Tower-Specific Fill Media
Drift Eliminators and Louvers
Submersion-Grade Sealants
Descaling, and more!
Cooling Tower Maintenance in Loudoun County, VA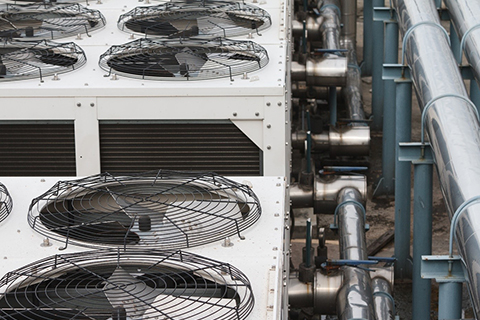 Loudoun County, Virginia is one of the most populous counties in the state. With a rich history dating back to the early settlements of the USA, Loudoun County is a historically-significant region and home to a total of 144 cities, towns, and other populated areas. As one of the top-rated counties to reside in the nation, Loudoun County is packed full of attractive real estate options and safe family-friendly neighborhoods. Loudoun County is also known as an ideal location to start a business and has over 10,000 small businesses that make up this county's unique charm.
At Air Cleaning Technologies, we are proud to offer professional cooling tower maintenance in Loudoun County, VA and the surrounding areas. By combating calcium build up through fill media maintenance, we help your cooling tower achieve optimal function, which can save you money in operating costs and increase the longevity of your unit. Contact us today to schedule maintenance or learn more about frequent cooling tower maintenance services for Loudoun County, VA and the surrounding areas.