Cooling Tower Cleaning in Manassas, VA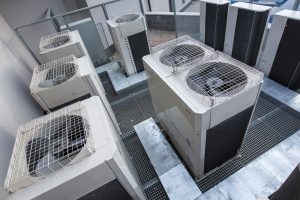 If your Manassas building uses cooling towers to help with the heat exchange for your HVAC system, it is important to make sure that it is operating at peak efficiency. While you try to filter the water used in the system, there can still be calcium buildup or other minerals that affect the operation of the cooling tower, making your system work harder just to keep up. Cooling tower cleaning needs to be done on a regular basis, and the technicians with Air Cleaning Technologies can take on your cooling tower cleaning tasks. Free up your time for more important tasks and contact them today.
Cooling Tower Maintenance in Manassas
Cooling tower maintenance is the next level of attention that you should be giving to the cooling towers for your building. While cooling tower cleaning is important for the ongoing functioning of the system at a high level of efficiency, cooling tower maintenance will involve more in-depth inspections of the cooling tower. Because of the environment in the cooling tower, metal items will likely rust much faster, necessitating their replacement. Regular maintenance of the cooling towers will ensure that you find these issues before they break and cause additional damage and result in emergency services to get things back up and running. The importance of cooling tower maintenance cannot be understated to the operation of the whole HVAC system.
Cooling Tower Repair in Manassas, Virginia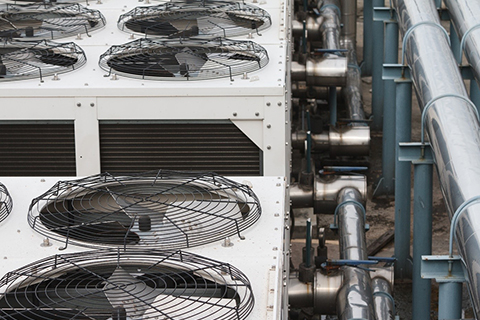 Because the team from Air Cleaning Technologies has dealt with cooling towers for many years, they have seen a lot of different issues. When you find that you need cooling tower repairs for your system, they will make quick work of the issue. Often, they will have replacement parts right with them in their trucks, making cooling tower repairs fast. From replacing certain plastic parts to having the right fill media for the tower, as well as repairing the motors and gearboxes that help adjust the air flow and fan in the cooling tower.
Following the war, the crossroads grew into the town of Manassas, which was incorporated in 1873. In 1894, Manassas was designated the county seat of Prince William County, replacing Brentsville. It surrounds the 38-acre county courthouse, but that county property is not part of the city. The Manassas Historic District; Liberia, a plantation house; the Manassas Water Tower; the Cannon Branch Fort; the Mayfield Fortification; and the Manassas Industrial School for Colored Youth are listed on the National Register of Historic Places.