Cooling Tower Cleaning in McLean, VA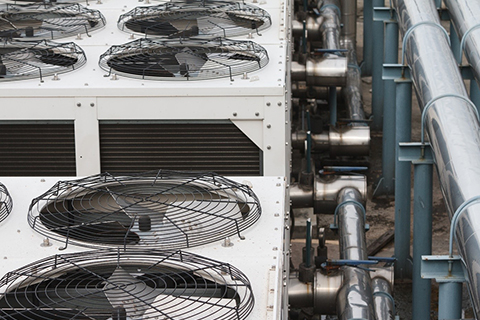 Even the highest quality cooling towers have a limited lifespan, making it essential to maintain the equipment regularly. Cooling towers usually operate in humid conditions that make their metal parts vulnerable to corrosion and rust. Further, dirt, dust, pollutants, and contaminants present in the water can also clog the fill media and spray nozzles.
Without addressing these issues, continued contamination and corrosion will eventually lead to the system's complete failure. At this point, your only option would be to replace the cooling tower, resulting in a costly and premature investment.
Fortunately, our staff at Air Cleaning Technologies can help you avoid this by providing you with well-trained and experienced technicians ready to offer you professional cooling tower cleaning, maintenance, and repair services in McLean, VA.
Cooling Tower Maintenance Services in McLean, VA
Cooling towers play an essential role in diffusing the heat that industrial processes generate. As such, maintenance services are vital to ensure efficient operation. When your cooling equipment functions efficiently, you can save money by reducing operational costs and energy usage.
Efficient operation also reduces the stress your cooling towers are under, helping them achieve the longevity you desire. Alternatively, dirty towers have to work harder and longer to attain the same results. This load increase, in turn, increases condensing pressures and places additional stress on chillers and system exchangers.
If your company needs professional technicians in McLean, VA, to keep your cooling towers in optimal condition, reach out to our team at Air Cleaning Technologies for reliable cooling tower maintenance and repair services.
We utilize industry-proven cooling tower fill cleaners, sealants, solutions, and top-of-the-line cooling tower vacuums to restore your equipment to optimum efficiency. We also take our time while assessing your tower's condition to ensure that we complete repairs correctly the first time.
Commercial Cooling Tower Maintenance and Repairs in McLean, VA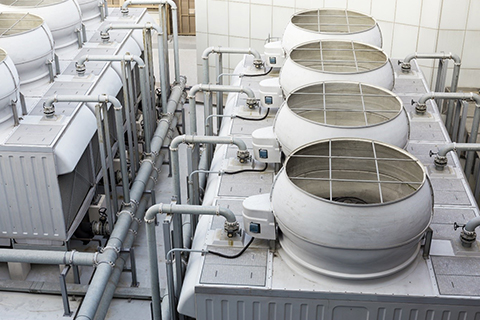 McLean, VA, is a census-designated, unincorporated community in Fairfax County, Virginia. Just eight miles northwest of downtown Washington, DC, it was founded in 1910 following the merging of the Langley and Lewinsville communities. McLean, VA, offers numerous activities, from parks to the Claude Moore Colonial Farm, a favorite destination for history buffs.
Reach out to us for the best commercial cooling tower cleaning in McLean, VA. Our technicians are ready to offer the services you need as soon as you need them. Contact the Air Cleaning Technologies team today to schedule routine cooling tower cleaning and maintenance services in McLean, VA.