Cooling Tower Cleaning in Tysons, VA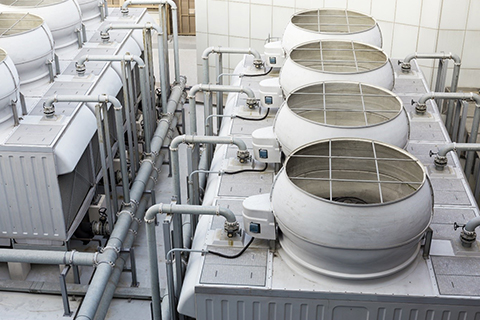 Cooling tower cleaning services remove mineral deposits, bacteria, and other problems from the internal elements in cooling towers. Cooling towers are an integral component of heat transfer in many HVAC systems; they require hot water, cooled water, and various other components, the combination of which results in calcium deposits and other obstructions that impact HVAC efficiency. Routine cleaning is critical to maintaining a high standard of operations.
If you want to speak to our team at Air Cleaning Technologies about cooling tower cleaning services in Tysons, VA, then it's time to contact us at 703-397-8853. We're here to ensure that your heating and cooling system runs effectively.
Cooling Tower Maintenance in Tysons, VA
Mineral deposits can consume your cooling tower if you don't clean the fill media or perform routine water treatments. We use various cleaning techniques to clean the tower water and the many internal components in the tower.
We can use high-pressure water flow and various cleaning products to tackle the build-up in your cooling tower. Our team has access to the most advanced cooling tower cleaning technology and products.
It's not just HVAC efficiency that's essential to consider if you have a cooling tower on your commercial property. Cooling towers can be a breeding ground for various issues, including legionella bacteria and other harmful growths. You can avoid potential health risks and stop problems before they worsen by cleaning your cooling tower routinely.
Affordable Cooling Tower Cleaning in Tysons, VA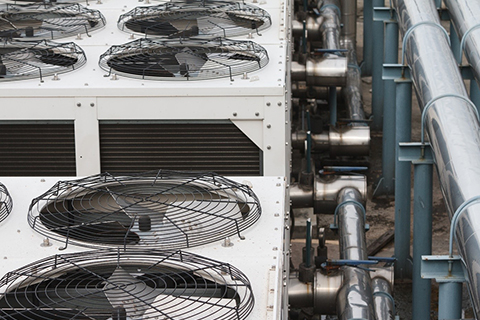 If you want to unlock the benefits of cooling tower cleaning but want to stay within budget, you need to choose the best cooling tower cleaning company for the job. We make it affordable to clean a cooling tower and protect your HVAC system from inefficiencies.
It's not just cooling tower cleaning that we offer to our Tysons clients; we can also provide cooling tower maintenance and cooling tower repair. We can fix your heat exchange, cooling tower vacuums, cooling tower basins, or any other core mechanical components. We can also check fill media components and offer other maintenance services.
Tysons is a small city in Fairfax County, Virginia. While Tysons only has just over 25,000 permanent residents, it's an extremely popular location with multi-national companies, which provide much of the employment for Tysons locals. As the weather can be hot and cold in the city, cooling tower cleaning services are extremely sought after.