Cooling Tower Maintenance, Cooling Tower Cleaning, and Cooling Tower Repairs in Leesburg, VA
Bring Your Cooling Tower to Like-New Condition
At Air Cleaning Technologies, we proudly provide you with affordable cooling tower cleaning in Leesburg, VA and the surrounding areas. Whether it has been a while since your last cleaning or you are in need of cooling tower restoration, we are here to meet your needs and exceed your expectations. Contact us today to learn more about our cooling tower services for your business or building.
Cooling Tower Maintenance in Leesburg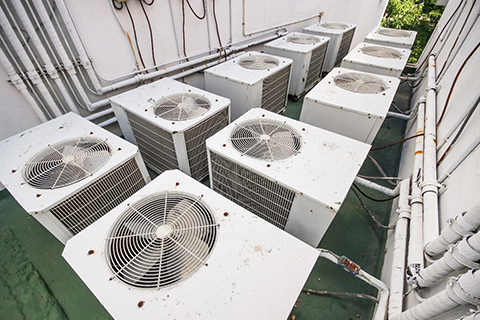 Your cooling tower is not only a costly investment, it is essential to the comfort of your business or building. As such an important investment you need to keep up on regular cooling tower maintenance to ensure the optimal function of your system. One of the most important aspects of cooling tower maintenance is ensuring that film and splash media are functioning properly and free of obstructions.
By staying current on cooling tower maintenance, you can save yourself time, money, and headaches in the long-run by avoiding cooling tower repairs. If properly maintained, your cooling tower can last up to 20 years or more.
Cooling Tower Cleaning in Leesburg, VA
Cooling tower cleaning is essential to the health and longevity of your cooling tower system. While treating water aids in basic cooling tower cleaning, it is not enough to combat blockages or prevent the growth of microorganisms. Here is why you should hire a professional for frequent cooling tower cleaning:
Reduce Water Treatment – Failure to keep your cooling tower clean can lead to the increased need for water treatments that are not only costly but not always completely effective.
Prevent Deposit – When solid deposits, such as minerals, get caught in your system it reduces the efficient flow of water through piping, which leads to decreased cooling function.
Prevent Growth of Microorganisms – Microorganisms that get caught in your cooling tower lead to biofilm that not only stunts the efficiency of your system, but can cause corrosion.
Cooling Tower Repairs in Leesburg, Virginia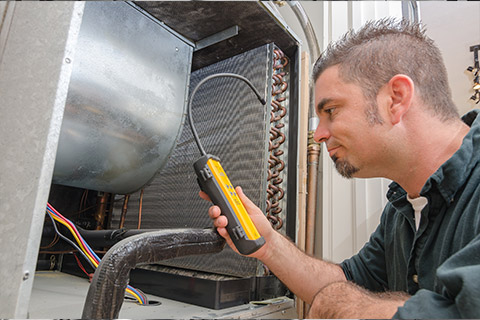 As the county seat of Loudoun County, Leesburg is a charming and historical town that was built before the days of American independence. Once home to the ancestors of Robert E. Lee, Leesburg received its name as a tribute to the Civil War general. In addition to drawing in tourists with its old-town charms, Leesburg is a great place to live and try your luck as an entrepreneur. Leesburg. VA also has many scenic locations, such as the Potomac River, which is a serene slice of nature with its calm waters and vibrant riverbanks.
At Air Cleaning Technologies, we have decades of experience offering cooling tower repairs in Leesburg, VA and the surrounding areas. Whether you require fill media repairs, motor and gearbox conversions, drift eliminator repairs, or something else, we work diligently to get your cooling tower up and running as soon as possible. We also set you up with a regular cooling tower maintenance schedule to avoid cooling tower repairs moving forward. Contact us today to learn more about cooling tower repairs in Leesburg, VA and the surrounding areas.