High-Efficiency Air Filtration Systems in Arlington, VA
Our mission is to use efficient air cleaners to improve air quality in Arlington, VA, buildings.
Contaminants and allergens in the air can cause health problems, such as allergic reactions and respiratory conditions. Indoor air pollutants can impair the health of your customers or employees at industrial sites and commercial enterprises.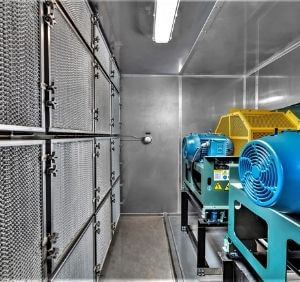 We help our clients choose filters and their housings for direct manufacturer application or from our collection of regular-sized filters in stock. Representing AAF Flanders, the world's leading manufacturer of air filtration solutions, we can provide products such as
Ultra-Low Particulate Air (ULPA) filters
High-Efficiency Particulate Air (HEPA) filters
Pleated and panel filters
Paint booth filters
Media pads and rolls
Bag and box filters
With extensive experience and advanced product knowledge in the industry, we install efficient air filtration systems in data centers, museums, historical sites, wastewater treatment companies, healthcare centers, and other businesses in Arlington, Northern Virginia, and Washington, DC.
Custom Air Handlers and Commercial HEPA Filters in Arlington, VA
Arlington's commercial establishments can benefit from our range of air handler and HEPA filter installation and maintenance services. We customize our HVAC services to meet your company's unique filtration needs at home or in the office.
Air cleaners can experience cracks, leaks, and deterioration over time due to wear and tear. Such a degraded filtration system will circulate polluted air throughout your commercial or industrial space or home. At Air Cleaning Technologies, we provide regular maintenance services to ascertain issues with your system before they worsen and need costly and extensive repairs. You can also call our professionals for repairs when you notice a problem with your custom air handler or filtration system.
Some signs to look out for include strange fan noises, leakage, or the presence of contaminants, pests, and mold. We can service your high-efficiency air filtration system to restore optimal performance.
High-Efficiency Air Filtration Systems for Arlington, VA, Businesses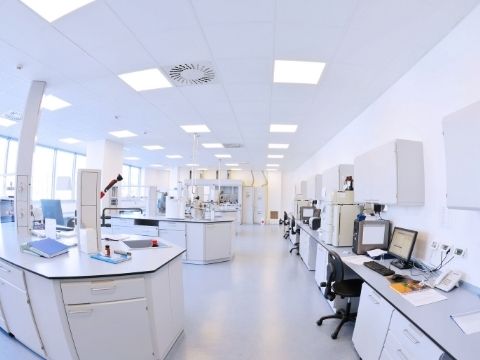 At ACT, we install efficient particulate air HEPA filtration systems to keep your indoor air quality in Arlington, VA, optimal as possible. Based on ozone generation, our air cleaners remove all contaminants, including larger particles, from the air for improved quality and better health.
Call us at Air Cleaning Technologies at (703) 397-8853 for a free estimate of our air filtration system services in Arlington, VA.
Arlington, VA, is a suburban county and community across the Potomac River south of Washington, DC. Arlington County was initially within the District of Columbia (as Alexandria County) before becoming part of Virginia. Although not incorporated as an independent city, the 26-square-mile community has a population of 238,643 (2020 U.S. Census). It is the home of The Pentagon, the Arlington National Cemetery, and Reagan National Airport.