High-Efficiency Air Filtration Systems in Baltimore, MD
Customized and efficient solutions.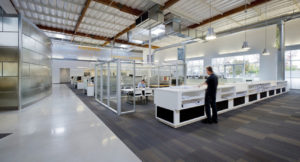 Nearly every business in Baltimore, MD, relies on their air handler to reduce air pollution. Although you may have a high-quality system, your air handler is subject to wear and tear over time. Without regular maintenance, you could be facing expensive repair costs in the future.
Taking care of your high-efficiency air filtration systems is critical to cleaning the air properly. Thankfully, Air Cleaning Technologies (ACT) is here to help you extend the life of your custom air handler.
Regular maintenance is the key to a higher efficiency system with a longer life span. If you hear noises coming from the unit or notice the fan won't stop running, it's time to schedule professional service.
Baltimore, MD Commercial HEPA Filters and Custom Air Handlers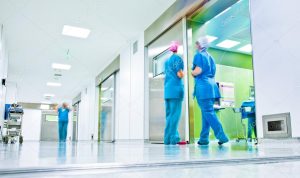 ACT knows that not every business uses the same custom air handler. That's why we offer a variety of products to fit your building's needs. If you aren't sure which type of efficient filter you need, ACT will work with you to determine the best airflow system for your particular building.
From commercial HEPA filters, also known as high-efficiency particulate air filters, to cleanroom filters, we make sure to have a diverse, on-hand inventory. With a 30,000 square-foot warehouse, we can store filters for nearly every type of custom air handler.
High-Efficiency Air Filtration Systems for Businesses in Baltimore, MD
ACT provides a wide range of services for Baltimore, MD, businesses, including filter replacement, air handler cleaning, duct cleaning, HVAC unit restoration, and more. In addition, every Air Cleaning Technologies expert is a Certified Air Filtration Specialist through the National Air Filtration Association.
The ACT professionals have vast experience working with a variety of industries, including:
Contractors
Hospitals and medical facilities
Educational institutions
Commercial buildings
Government facilities
Research laboratories
It's no surprise why there are so many different industries in Baltimore, MD. From a high tourism volume to incredible East Coast weather, Baltimore houses an unmatched atmosphere. Being only a few hours from Philadelphia and New York while neighboring Washington D.C., Baltimore companies have a constant influx of customers. Ensuring your high-efficiency air filtration systems and commercial HEPA filters function correctly is a simple way to protect your business and customers.
Keep your custom air handler running at its best by scheduling regular maintenance with your local Sterling, VA professionals. Call Air Cleaning Technologies at (703) 397-8853 to schedule an appointment today.