High-Efficiency Air Filtration Systems in
Washington, DC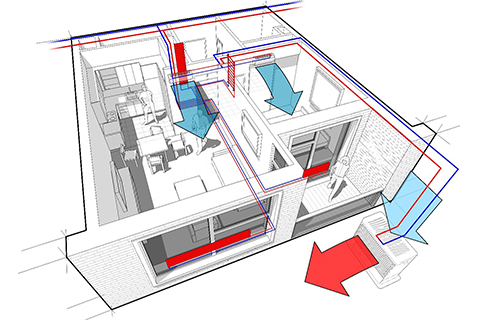 Our mission is to improve air quality in homes and commercial buildings for better health.
Our company provides and installs efficient air filtration systems, consisting of air filters and related housings, for use in outside air plenums, air handling units, clean rooms, and ventilation duct systems. We also offer maintenance and repair services.
We represent AAF Flanders, the world's leading provider of air filtration solutions. Our high-efficiency air filtration systems eliminate particle-size elements such as dirt and dust from the air streams for better efficiency. We also remove gas and odors using air filters and housing to improve indoor air quality.
Our systems include:
HEPA and ULPA filters
Media pads and rolls
Panel and pleated filters
Box and bag filters
Paint booth filters
ULPA and HEPA filters remove airborne particles as small as 0.3 microns and work well in the microelectronics, pharmaceuticals, and healthcare industries, among other sectors.
Custom Air Handlers and Commercial HEPA Filters in Washington, DC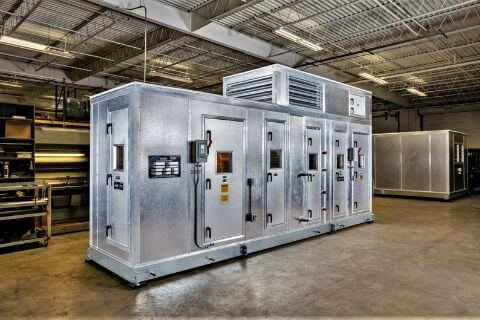 Your air handler HVAC systems run day and night for consistent air quality in your commercial business. This system is beneficial for the hot and humid Washington, DC, weather. After initial installation, however, air handler units undergo wear and tear, resulting in deterioration, leaks, cracks, and other issues.
As this degradation occurs, your commercial HVAC system increasingly circulates contaminated air around your business. We offer regular maintenance to ensure that your air handler unit stays in prime condition and operates efficiently. We recommend immediate service the moment you discover a problem with your custom air handlers and HEPA filters.
If your unit fan fails or begins to make strange noises or you notice leakage due to a blockage, it needs maintenance. Leaks indicate that condensation in your system is not draining properly. The presence of contaminants, mold, pests and other forms of grime also indicates that your high-efficiency air filtration systems require servicing.
High-Efficiency Air Filtration Systems for Washington, DC, Businesses
At Air Cleaning Technologies, we provide custom air handling units (AHU) to control your indoor air quality in Washington, DC. The system evenly distributes air in your business. Our systems remove pollutants from every square foot of space in your business to improve air quality and reduce allergy triggers.
Contact us at ACT at (703) 397-8853 for more information about our high-efficiency air filtration systems in Washington, DC.
Washington, in the District of Columbia (DC), was created by George Washington in 1790 on the banks of the Potomac River as the nation's capital. This diverse cosmopolitan city, with its many distinct neighborhoods, is the seat of the American government and its related institutions. A center for tourism and international diplomacy, Washington has an extensive public transit system and renowned restaurants, performance halls, the Smithsonian Museums, public parks, the Washington Zoo, and other cultural sites.