LEED Indoor Air Quality Assessment in Washington, DC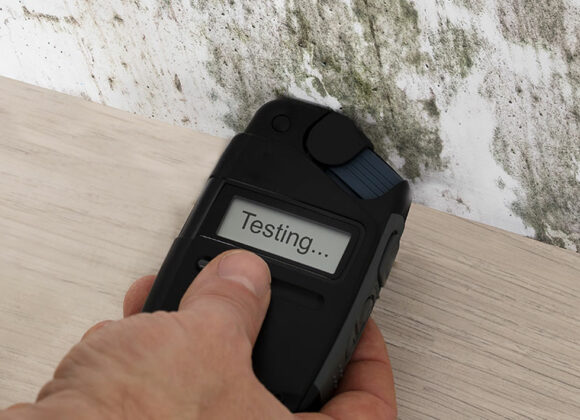 Indoor air quality is important from both a health and environmental standpoint. Buildings utilize a lot of resources, so homeowners and business owners want to ensure their environmental footprints are low and that they have a positive ecological impact. That's where LEED certification comes into the picture.
Air Cleaning Technologies is proud to provide LEED-certified indoor air quality testing in Washington, DC and surrounding areas. We strive to provide a level of customer service that exceeds our competition. Our goal is to outdo ourselves and our customers' expectations on every job.
Contact us today to schedule an air quality assessment!
Why Go With LEED-Certified?
Leadership in Energy and Environmental Design (LEED) is a rating system that ranks how well a building complies with environmental and sustainability metrics. LEED-certified buildings adhere to a particular environmental standard, including:
High-efficiency heating and cooling
Regenerative and low-emitting materials
Systems to reduce water consumption
Protecting and enhancing biodiversity
Improving building occupant quality of life
LEED certification accounts for the big picture and looks at all the critical elements of buildings that contribute to their environmental impact. LEED certification and testing is suitable for all types of buildings, including schools, warehouses, homes, retail stores, hospitals, and more. LEED certification focuses on creating sustainable buildings that prioritized environmental concerns.
IAQ Testing and LEED-Certified Indoor Air Quality Testing in Washington, DC
IAQ (indoor air quality) testing is a crucial aspect of LEED certification. Our LEED certification process at Air Cleaning Technologies involves air quality testing to determine indoor environment pollutant and particle levels. Our testing goes through an independent third-party lab to ensure precision and accuracy with results.
LEED certification is an excellent idea for your home or business that can improve the health of building inhabitants, and installation updates that meet LEED certification and can drastically reduce energy bills in the long term. IAQ LEED testing for businesses promotes a positive brand image of a company that cares about being environmentally-conscious.
Washington DC is the capital of the nation and home to a strong and diverse economy. DC is also a major center of non-profit research and global finance. As the fourth-largest metropolitan area in the nation, it is also a significant artistic and cultural center.
If you would like to learn more about our LEED-certified indoor air quality testing in Washington, DC, schedule an appointment by sending us a message online! We look forward to hearing from you!