ACT specializes in air handler restoration services. ACT can clean, sanitize and seal existing air handlers that have developed water leakage and deteriorating components and casings.
A typical ACT air handling unit restoration would include:
ACT AHU survey with associated AHU condition report, including an analysis of the original AHU design, as well as the existing condition of the unit
Evaluations of operating velocities, component locations and clearances, casing leakage and deflection and trap locations
Surface sampling for biological growth
Total interior cleaning of casings and components utilizing HEPA vacuums and EPA registered cleaners and sanitizers
Removal and replacement of deteriorated metal casings, condensate pans, safing and components
Fabrication and installation of stainless steel liners
Fabrication and installation of seam welded and double wall insulated stainless steel condensate pans with double slope design to ensure proper condensate removal
Concrete floor coating with Belzona 5811 immersion grade sealant
Condensate pan repair and sealing with Belzona 5811 immersion grade sealant or Pan Crete pan treatment
Installation of fire retardant Belzona 3211 top coat as required
Condensate pan reconfiguration to comply with ASHRAE 62.1
Encapsulation all exposed internal insulation
Re-piping of condensate traps to ensure proper condensate removal from AHU
Internal component replacement including coils, fans, filters, sound attenuators and dampers
Post restoration surface sampling for biological growth
Post report with pictures and summary of the work performed
ACT also offers before and after biological sampling to ensure that each air handling unit is thoroughly cleaned and sanitized.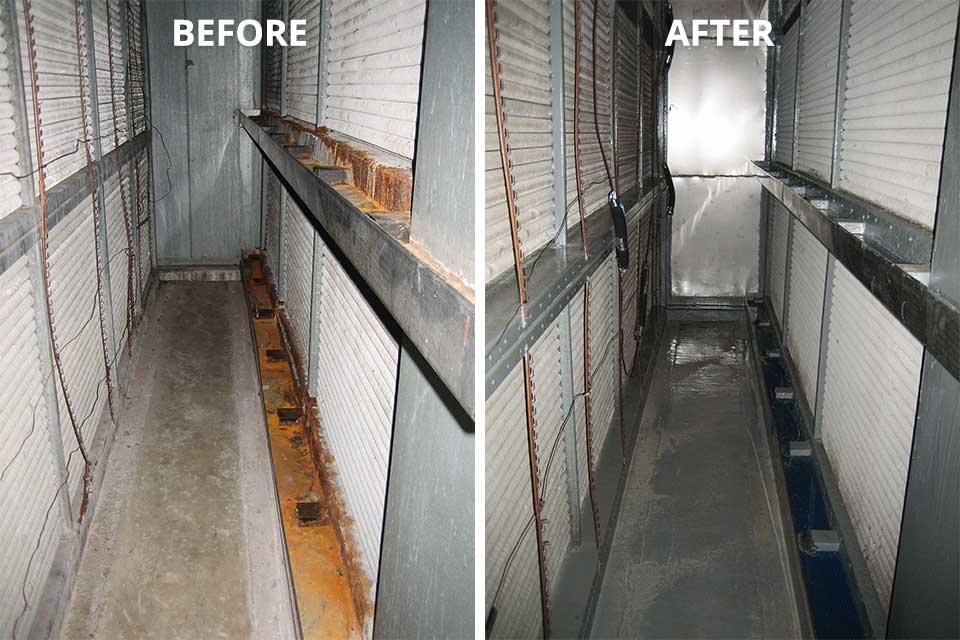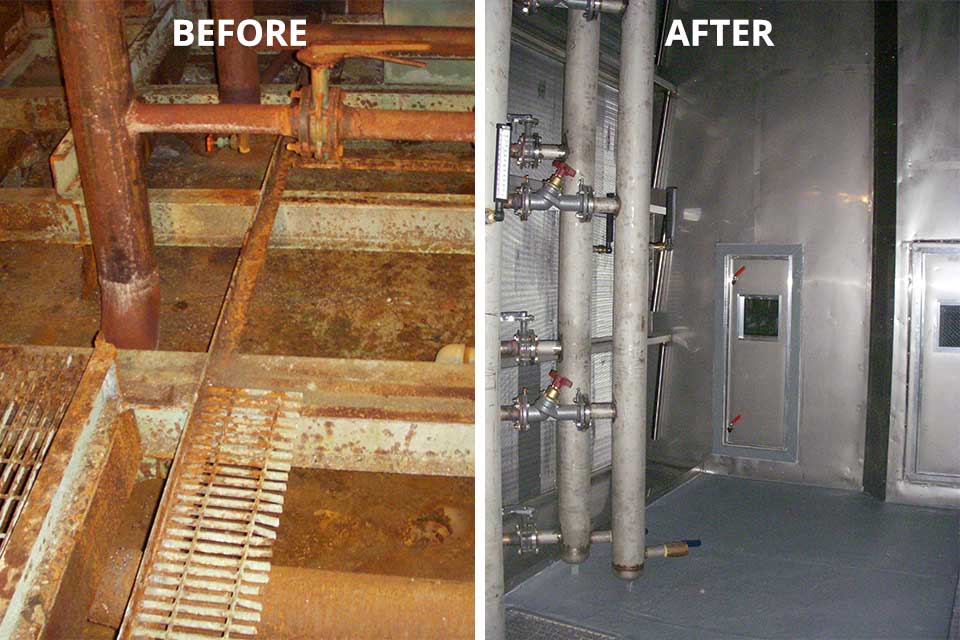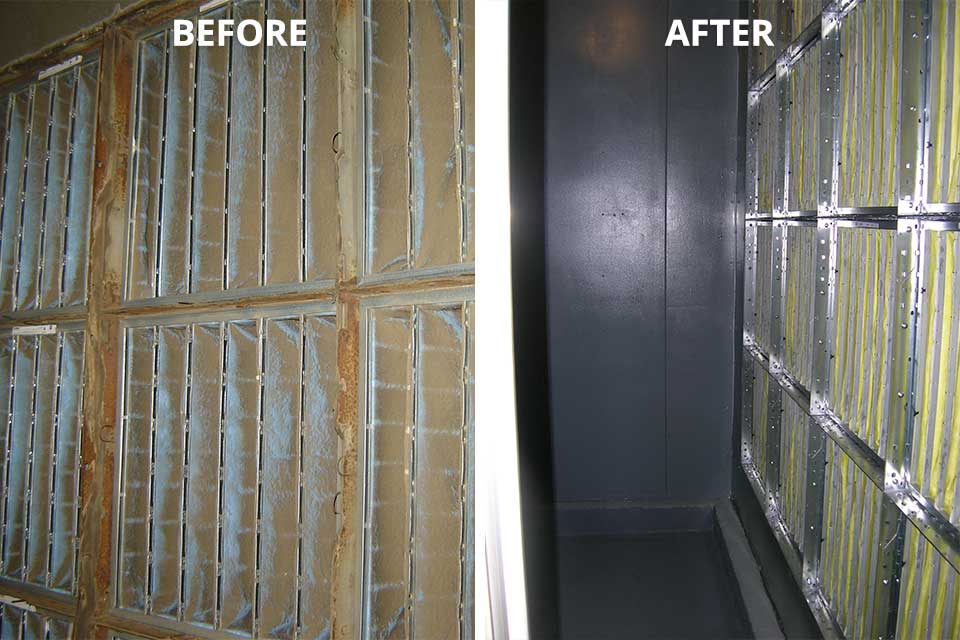 ---
With a long history of successful work in commercial, health care and federal government facilities, ACT is the leading provider of air handling unit restoration in the Mid-Atlantic region. Clients include:
Aramark Health Care
Mt. Sinai Hospital
VA Hospital Center
Sodexho Health Care
St. Luke's Hospital
Lockheed Martin
Micron Corporation
UPMC- Pittsburgh