Serving Baltimore, MD
Commercial Air Duct Cleaning in Baltimore | Cooling Tower Restoration in Baltimore | Air Handler Restoration in Baltimore
---
Cooling Tower Restoration, Cleaning, Repair, and Cooling Tower Maintenance in Baltimore, MD
Do you have regular maintenance done on your Baltimore cooling towers? Having cooling tower maintenance scheduled helps to ensure that they are working at optimum efficiency, and you can keep an eye on different subsystems in the cooling towers so that you don't have major problems down the road when a part of the cooling system fails at the worst possible time. Call the experienced team at Air Cleaning Technologies to find out how they can help make your cooling towers the best that they can be with a cooling tower cleaning to work efficiently to keep the business operating at full capacity.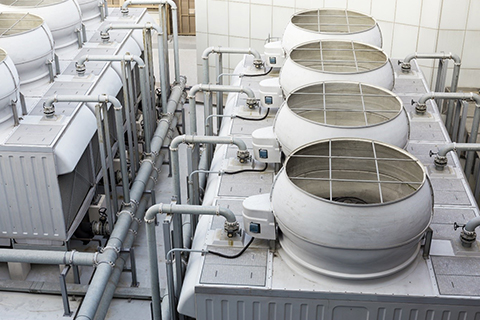 Cooling Tower Restoration in Baltimore
Perhaps one of the hardest things to handle is cooling tower restoration. If the cooling towers on your building haven't been maintained in a while, a full cooling tower restoration is a good idea. During this process, the experienced team from Air Cleaning Technologies will use the latest equipment, cleaning solutions, and sealants to bring your cooling towers back to life. Descaling, tower-specific fill media, motor and gearbox conversions, submersion-grade sealants, and more are all applied during a cooling tower restoration project. If you can utilize what you already have in the cooling towers there, you will have a much less expensive time than if you were to fully replace the cooling towers with new. Each cooling tower may have specific needs and the team will address each cooling tower cleaning individually to ensure that the specific needs are addressed so that they all work at optimum efficiency.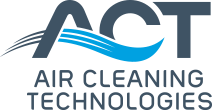 Cooling Tower Repair and Cleaning in Baltimore
If your Baltimore cooling towers aren't so far gone that they need restoration, they are likely in need some cooling tower repairs and cleaning. It really isn't a matter of if cooling tower repairs will be needed, it is a matter of when. As you do routine cooling tower maintenance, you will be keeping an eye on tubes, fill media, water supply, and a host of other things that make the towers work. Eventually, there will be some things that need repair, and the other things around the repaired parts should have a full cleaning as well to keep them working in top form.
On February 7, 1904, the Great Baltimore Fire destroyed over 1,500 buildings in 30 hours, leaving more than 70 blocks of the downtown area burned to the ground. Damages were estimated at $150 million in 1904 dollars. The city grew in area by annexing new suburbs from the surrounding counties through 1918 when the city acquired portions of Baltimore County and Anne Arundel County.