Air Cleaning Technologies provides cooling tower cleaning throughout Bethesda MD, Bowie MD, Frederick MD, Gaithersburg MD, Rockville MD and Silver Springs MD.  Cooling towers remove heat from commercial systems such as air conditioners and industrial processes. Cooling towers are breeding grounds for many organisms and bacteria. When cooling towers are not in use the problem gets worse. Overtime cooling towers collect dirt and muck including water scale, lime, mud, rust and other substances.
Professional cooling tower cleaning should be done twice a year. This can be supplemented with a biocide program. According to the United States Occupational Safety and Health Administration's (OSHA) should be properly cleaned and sanitized at least twice a year – once at the start of the cooling season and after shutdown in the fall. In additions to manual cleaning ACT can help with effective chemistry feed system that is safe and eco-friendly.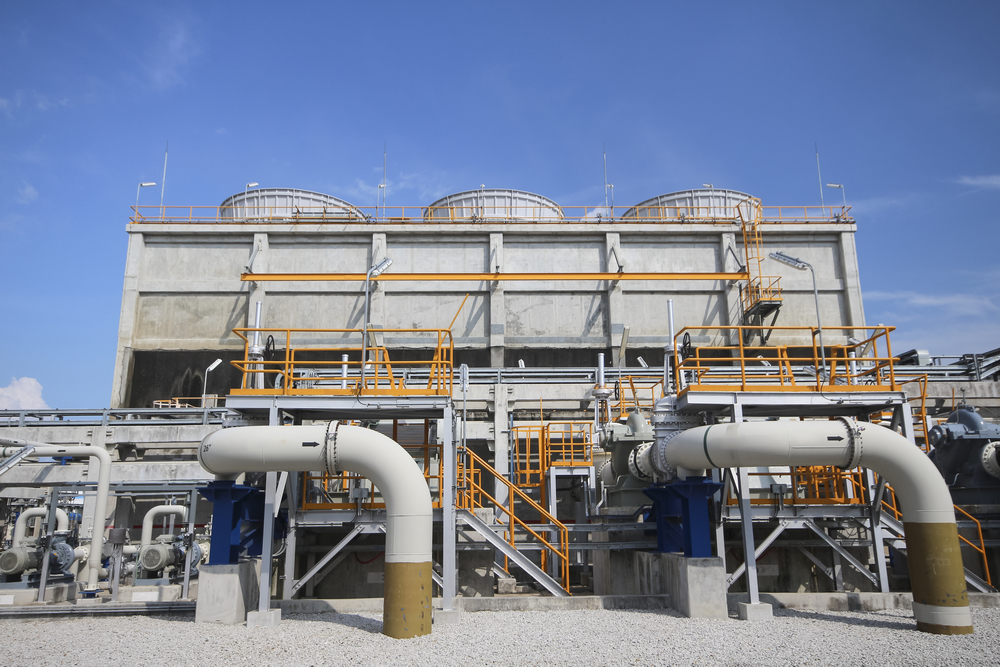 Air Cleaning Technologies has the expertise and equipment to perform proper cooling tower cleaning and sanitizing. They will clean and disinfect all the problem areas including the fan housing.
Another important area that must be properly cleaned and disinfected is the tower basin. Since a lot of water pools in this area, it attracts biological activity. The cooling tower distribution pan will become clogged over time and should be cleaned to improve water flow
Cooling tower cleaning will improve building hygiene and reduce energy costs. In addition to cooling tower cleaning, Air Cleaning Technologies can also help with cooling tower restoration. Their restoration process will make your cooling tower as good as new.
If you want a healthier indoor environment, then you should have your cooling towers cleaned and sanitized twice a year. Air Cleaning Technologies is a recommended source for cooling tower cleaning in Bethesda MD, Bowie MD, Frederick MD, Gaithersburg MD, Rockville MD and Silver Springs MD.