Air handling units (AHUs) are a great technique to keep a comfortable indoor atmosphere in a structure. The value of AHU restoration should not be overlooked because, in many circumstances, upgrading an older AHU can be just as helpful as purchasing a new one while also saving you money in the near term.
Here are some of the ways that an air handling unit refurbishment can help.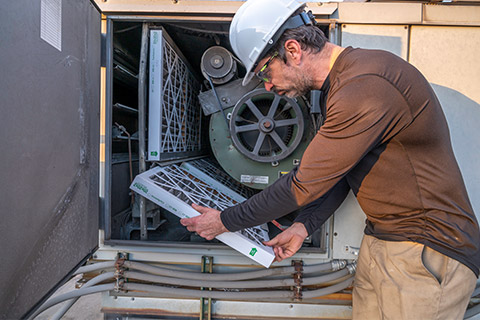 it is more cost-effective
As a general rule, the cost of repairing an AHU is approximately 35-50 percent of the cost of purchasing a new one (this is before the cost of removal and installation is included). It is far easier to find new components than it is to create a new AHU, and it is much faster to install these replacements, saving time and money.
less turbulence and greater flexibility
The time it takes to refurbish an AHU can be tailored to meet your needs. We understand that various businesses operate at different hours. The disturbance caused by removing and reinstalling AHU equipment may not be a concern for some, but it can have a significant impact on others. An air handling renovation, with the proper source and installation, provides you the freedom to schedule work at your leisure.
Increased efficiency means you may cut your operating costs even further, and the money you'll save by not buying a brand new machine will only make things more cost-effective.
Air Cleaning Technologies' custom Air Handling Units (AHU) condition and deliver warm or cooled air into your duct system, resulting in evenly distributed conditioned air throughout your structure. Air Handling Units combine several different ventilation systems into a single unit. They improve air quality, climate management, HVAC system energy efficiency, and airborne pollution. Give us a call at this number 703-397-8853 to know more about our services if you are located in areas like Annapolis, Fairfax, County, Manassas, Tysons, and Washington, DC.