Do you live in an area which is prone to moisture? Damp areas will have a lot of moisture in the air which can lead to the growth of various kinds of germs and bacteria, especially mold and mildew. That is why such homes should have an air handler dehumidifier unit. But it is not enough to have this kind of a unit alone because you also need to maintain it. That is why you must hire a professional to carry out the repair and maintenance services for such air handlers. We, at Air Cleaning Technologies, can be the right choice for you. We are an established and reliable company with more than 20 years in this field. We bring you a wide range of testing, cleaning, and maintenance and restoration services for HVAC systems, air ducts, air handler units, as well as air filters. We are known for our variety of services under the roof along with our sense of efficiency and professionalism. So, if you are located in areas like Arlington, VA, Baltimore, or Washington, DC, then you can opt for us.
Here, we have put together a few factors to keep in mind while choosing a company for maintaining your air handler dehumidifier unit. Take a look.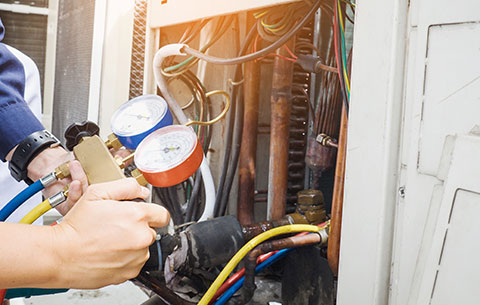 In order to maintain the dehumidifier unit, one should you know how the machine works and what can be done to maintain it better or restore it if it shows signs of damage. And this knowledge can only be complete when they have a substantial amount of experience in this field. That is why you must check the number of years the company has been in this business.
Next, you should make sure that the company you are choosing has a proper reputation in the Market. In order to understand this, you have to go through the client reviews and ratings of the company. This will make you she was a reliable one and will also give you an understanding of the kind of service you can expect from them.
So, if you are thinking of choosing us, contact us today.