In our day to day lives, comfort is an essential aspect, be it in our workplace or our home. With the rising humidity level, an HVAC system is a must in all living spaces. However, every machine is bound to go through some form of wear and tear and that is why, it is of utmost importance that we regularly arrange for its maintenance. In the HVAC system, the air handler forms an important part that must be checked from time to time to ensure that the machine runs smoothly for years. For this purpose, it is prudent to rely on the services of a professional not only because he has the experience, but also because of his access to certain electrical components and parts. If you are looking for such expert air handler maintenance services, then we at Air Cleaning Technologies can help you. We are committed to identifying every kind of air quality problems and providing our clients with the most efficient solution. Our high grade products and skilled technicians will make sure that you experience a clean and safe air quality while optimizing your energy efficiency goals. So, if you live in areas like Bethesda MD, Bowie MD, Frederick MD, Gaithersburg MD, Silver Springs MD, Washington DC, etc. then we can be perfect for you!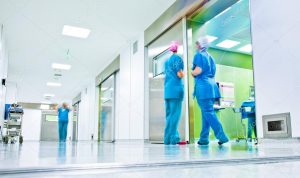 Here is why air handler maintenance is absolutely necessary. Take a look.
Ensure

Clean Air Flow
Keeping a constant check on the AHU or handler unit ensures that nothing obstructs the continuous airflow through it. This means that there will be lesser chances of the air filter getting clogged or dirty. When the AHU is free of dust and debris, you can easily maintain a good air flow throughout the ducts.
Avoid Blower Motor Problems
Once you take on the services of a professional, you can also avoid problems linked to the blower motor in the AHU. It could very well be a failing control board, a bad relay or the blower motor itself that will eventually cause the breakdown of the machine. This is a common AHU problem that could be solved by the help of a proper technician.
If you wish to know more about HVAC systems and their maintenance, then feel free to call us at 703-547-1680.