Health is one of the most important assets that you have at the moment. Given the increasing pollution outside and the unhealthy lifestyle we lead, it is all the more important to take care of ourselves. You must not just keep an eye on yourself but also on the air you breathe. While you cannot do anything about the air outside, you can certainly clean the air inside your homes, especially the one coming out of your air-conditioners. You have to regularly service your air-conditioner to ensure all its parts, especially the air handler which controls the air blowing in your house is clean. Always hire a professional for air handler maintenance. We, at Air Cleaning Technologies, can be the right solution for you. We are an established and reliable company that offers all kinds of HVAC-related products and services. Right from providing air filters, coils, fans, terminal air boxes, CBR filtration and ventilation, air control valves, terminal air boxes to helping you with HVAC design, installation, and services, we do everything. So, if you are from areas such as Frederick, MD, Gaithersburg, MD, Silver Springs, MD, Washington DC, Bethesda, MD, or Bowie, MD, then you can opt for us.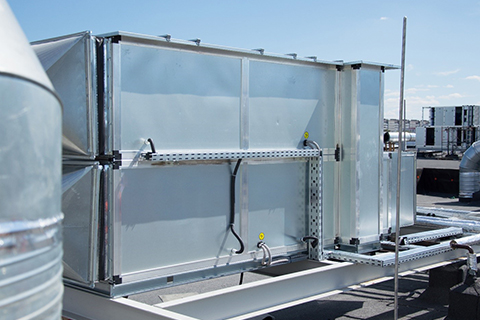 Here, we have put together a few reasons to always hire a professional for air handler maintenance. Take a look.
A professional is qualified and well-trained in air handlers and all other AC parts. They will be able to detect issues faster and provide easy solutions along with better maintenance tips too, which an amateur cannot provide.
Hiring a professional is a money-saving idea because they can maintain these HVAC systems so wonderfully that you hardly ever need to repair the machine and it will also last longer, thereby saving your repair and replacement costs.
So, if you are interested in choosing us, then contact us today.