Do you use a lot of external heating and cooling systems? Air conditioners and heaters have become quite common these days. In order to deal with the unpredictable weather, you have to invest in such external machines. This means that you will also have an air handler at home. This will ensure that you are getting proper service from your HVAC systems. But at the same time, you will also have to maintain your air handler. That is why you need to hire a professional air handler maintenance service. We, at Air Cleaning Technologies, can be the right choice for you. We are one of the most established and experienced companies which have been in this business for more than 20 years now. We can provide you with a wide variety of services, starting with air filters and coils to even air handlers, air ducts, and so on. We are known for our state-of-the-art technology which allows us to provide you with such efficient and smart services. So, if you are based in areas like Washington, DC, Baltimore, Bowie, MD, Frederick, MD, Silver Springs, MD, or Bethesda, MD, then you can opt for us.
Here, we have put together a few essential things that you must look out for in your air handler maintenance service. Take a look.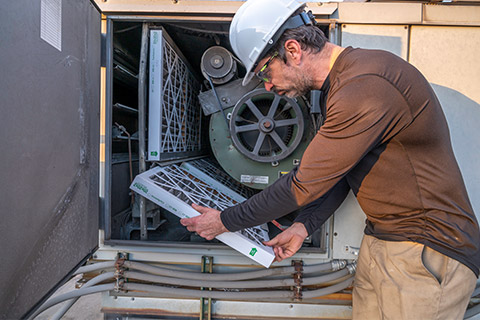 Whenever you are hiring a company to look after your air handlers, you should make sure that the company has years of experience in these services. Experience means credibility and shows that the company has been providing this service for many years now. You can trust a company when they have been in this industry for a long time.
The next thing that you have to keep in mind is the reputation of the company in the market. You should go through the client reviews and ratings to understand the kind of standing they have. This will also give you an idea of the sort of service you can expect from them.
So, if you are interested in hiring us, contact us today.