It is no secret that a well maintained AC will run more efficiently and use less energy. But even after all the proper care, at times your machines break down. Worry not as Air Cleaning Technologies is here to solve your problem. We are known for our environmental and indoor air quality services to commercial buildings, hospitals, labs, and other facilities. Additionally, we also provide testing, cleaning, maintaining and air handler repairs. Our air handlers, which are built for comfort, are of two types; a field built and another factory-built, both of which are tested to factory performance standards. It is because of our highly-skilled and knowledgeable technicians that we are able to achieve our efficiency goals and environmental certifications. With our remarkable service and fair prices we have become a preferred choice of the people of Washington DC, Bowie MD, Silver Springs MD, Rockville MD, Gaithersburg MD, and Frederick MD.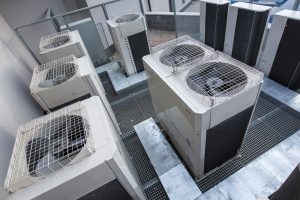 Below we have mentioned 3 common reasons why your air handler requires a repair. Take look. 
Faulty

 

T

hermostat

 
Be sure that the thermostat is set at a temperature below the room temperature. In case you have an old mechanical type thermostat it would be wise to upgrade it to a programmable model. With an efficient thermostat, you do not have to leave the ac on for the entire day; it will do the work in a few minutes. 
Clogged

 

F

ilter

 
Changing the filters of your system is necessary for the smooth running of your handler. The filter often gets dirty and clogged which reduces airflow and thus decreases the efficiency of your system. Therefore you should regularly check on your filters. 
A Dirty Unit

 
Over time dirt, leaves, debris from around build up on the fan blades and the outside of the air handler unit thus decreasing the capacity of the system. Getting professional help can restore your machine to its peak efficiency.  
So, if you have any other query as to what happened to your system, you can get in touch with us.