Do you have an air handler? Nowadays most houses have air handlers because it has become extremely important to have external heating and cooling systems. If your air handlers are not working efficiently, then it might be difficult to maintain your HVAC systems. That is why if you face any difficulty in your air handlers, you should immediately call for an air handler repair service. We, at Air Cleaning Technologies, can be the right choice for air handler repairs. We are one of the most established and reliable companies which have been in this business for a long time. We bring you a wide variety of services, starting from air duct cleaning, dryer vent cleaning, and HVAC services to even air filters, air handler repair, and restoration services. We are known for our state-of-the-art technology which enables us to provide you with such efficient services along with our highly reliable and experienced professionals who can carry out such services with great efficiency. So, if you are wasting areas like Washington, DC, Bowie, MD, Baltimore, Silver Springs, MD, Frederick, MD, or Gaithersburg, MD, then you can opt for us.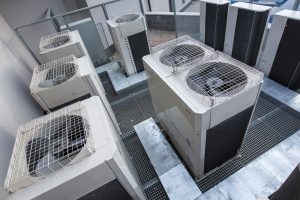 Here, we have put together A few things to check about a company offering new air handler repairs. Take a look.
You must make sure that the company you're choosing has knowledgeable, well-trained, and expert professionals to repair the air handlers. This will determine the kind of service you can expect from them. That is why always check the background information of the professionals in the company before making a choice.
Sometimes, companies may know the process of repairing an air handler but they might not have much experience in dealing with such repair services. In such a scenario, what happens is they are not aware of the challenges that one might face while carrying out the repair services which can reduce their efficiency. That is why you need to hire a company which has been offering such services for a number of years.
So, if you are thinking of choosing us, contact us today.