Are you disturbed by the poor quality of the air you are getting? Sometimes, due to the accumulation of dust, you might notice that the air quality in the room can be very poor. If you have external heating and cooling devices, then you need to take care of the air quality coming out of them. Along with the HVAC systems, you will also have to take care of your air handler units. If these seem to be broken or damaged, you must carry out an air handler unit restoration service. We, at Air Cleaning Technologies, can be the right choice for you. We're one of the most established and reliable companies with many years of experience in this business. We can provide you with all kinds of air handler cleaning and restoration services along with air filters, HVAC services, and so on. We are known for our sense of professionalism, efficiency, and dedication towards all our clients. So, if you are based in areas like Manassas, VA, Tysons, VA, McLean, VA, Sterling, VA, Fairfax County, or Washington, DC, then you can opt for us.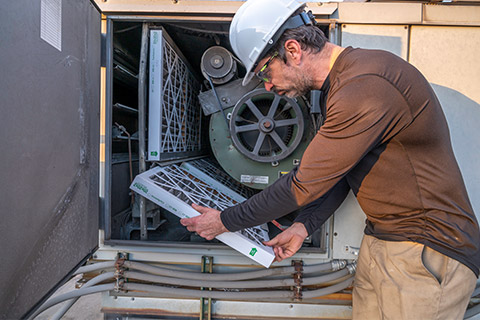 Here, we have put together a few questions to ask a company offering you air handler unit restoration. Take a look.
How much time will it take to restore the air handler units?
Air handlers are important components of HVAC services. The quality of your HVAC services will be depending on the air handler units. That is why you might be in a hurry to restore the air handler units. You should take an estimate from the company about the duration within which they will complete the restoration process so that you can plan accordingly.
How much do you charge?
You must also assess the budget before making a choice. Ask for quotes and advance so that you can understand if the service is within your budget or not. If required, you should also use these quotes to compare it with others before making a choice.
So, after getting these answers, if you're thinking of hiring us, contact us now.