The key to a home that is both healthier and more pleasant to live in is professional air duct cleaning. Because your housework's air conditioning systems make your life difficult daily, you must also take care of them. Not only will your HVAC run more effectively when you let air systems cleaning specialists handle everything from start to finish, but you will also restore peace to the room where you spend the majority of your nights in your bedroom or living room.
Let us look at the importance of hiring air systems cleaning specialists:
Save money 
It saves money because there is no need for costly equipment. To clean the air ducts, a lot of high-quality, expensive equipment is required. You will need to spend money on these tools if you want to clean air ducts yourself. In short, doing your air duct cleaning will cost you money, time, and effort.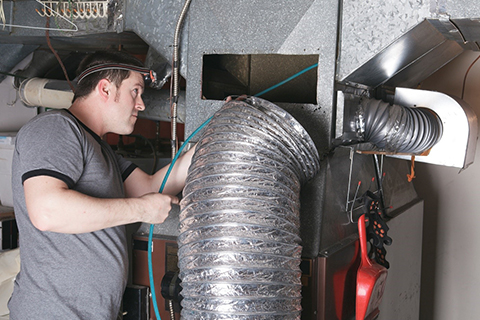 Eliminate the Bad Odor and Smell 
Professional air duct cleaning can be so beneficial that bad smells and odors are eliminated and only good smells are maintained when the dust is removed from the duct through deep cleaning.
A professional has the experience, skills, and understanding of cleaning, as well as what cleaning supplies to use, to guarantee the desired outcome. Your air duct will be cleaned by an expert without causing damage to its structure or the environment. You and your family will breathe clean air from an air duct that has been meticulously cleaned.
Air Cleaning Technologies evaluates designs, maintains, restores, or replaces HVAC systems and components in conjunction with leading manufacturers and our team of certified technicians. We can advise on or design new systems and create custom equipment solutions that work with existing systems. We provide service to Alexandria, VA, Annadale, Arlington, VA, Bethesda, MD, Frederick, Washington, and DC areas. Contact us at 703-547-1680.