Here are Some Major Advantages of Clean Air in Your House
Clean air provides numerous benefits to both human health and the environment. If you live in Alexandria, VA, Arlington, VA, Bethesda, MD, Frederick, Washington, DC, Annandale, then you should get in touch with Air Cleaning Technologies so that our air systems cleaning specialists can help you.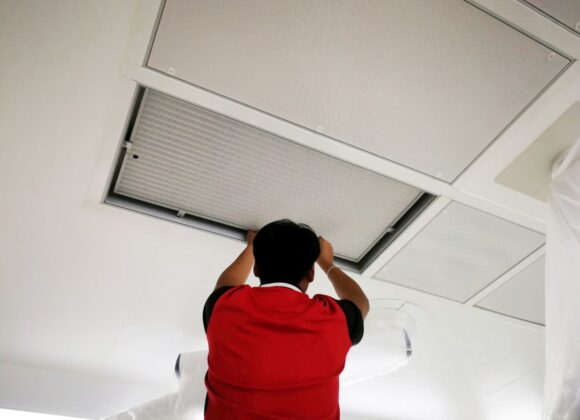 Here are some of the key benefits of clean air:
Improved Respiratory Health: Breathing clean air helps to protect the respiratory system and reduces the risk of respiratory illnesses such as asthma, bronchitis, and other respiratory infections. Clean air is particularly beneficial for individuals with pre-existing respiratory conditions.

Enhanced Cardiovascular Health: Clean air quality is linked to improved cardiovascular health. By reducing exposure to air pollutants, such as fine particulate matter (PM2.5) and nitrogen dioxide (NO2), clean air helps lower the risk of heart attacks, strokes, and other cardiovascular diseases.

Increased Longevity: Studies have shown that long-term exposure to polluted air can lead to premature death. On the other hand, clean air contributes to a longer and healthier lifespan, especially by reducing the risk of respiratory and cardiovascular diseases.

Improved Cognitive Function: Breathing clean air has positive effects on cognitive function and mental well-being. Studies suggest that exposure to air pollution can impair cognitive abilities, while clean air promotes better concentration, productivity, and overall mental performance.

Better Sleep: Clean air can contribute to better quality sleep. Air pollutants, such as fine particulate matter and volatile organic compounds (VOCs), can disrupt sleep patterns and lead to sleep disturbances. Clean air helps create a conducive environment for restful sleep.

Environmental Preservation: Clean air is crucial for the preservation of ecosystems and biodiversity. Air pollution can have detrimental effects on plants, animals, and aquatic life. By reducing air pollution, clean air helps protect the natural environment and supports the health of ecosystems.

Improved Visibility and Aesthetics: Clean air enhances visibility by reducing smog and haze, improving the clarity of scenic views. It also contributes to the aesthetic appeal of urban and rural areas by reducing the presence of air pollutants, such as soot, that can stain buildings and infrastructure.

Economic Benefits: Clean air can have positive economic impacts. By reducing the burden of respiratory illnesses and cardiovascular diseases, clean air helps lower healthcare costs and improves worker productivity. It also promotes tourism and supports industries that rely on clean air, such as outdoor recreation and agriculture.
Overall, clean air plays a crucial role in safeguarding human health, promoting well-being, and protecting the environment. It is essential for creating sustainable and livable communities. Call us to know more.