Are you thinking of running a commercial business? In that case, you must be having a commercial space as well. You need to keep your commercial space well maintained for the comfortable experience of your employees. That is why you also need to maintain and restore your air handler units. You must understand that the efficiency and functionality of your HV AC machines will depend on the condition of the air handler units. That is why if needed, you must carry out commercial AHU restoration services from time to time. At Air Cleaning Technologies, we can be the right choice for you. We are one of the most established and reliable companies which have been in this business for more than 20 years now. With services like air handler unit testing and restoration, HVAC cleaning and maintenance, as well as indoor air quality purification, we can help you with everything. We are known for our latest cleaning procedures and our customer-oriented approach. So, if you are located in areas like Manassas, Annapolis, Tysons, Washington, DC, or Fairfax County, then you can opt for us.
Here, we have put together a few tips that will help you choose the right company for your commercial AHU restoration services.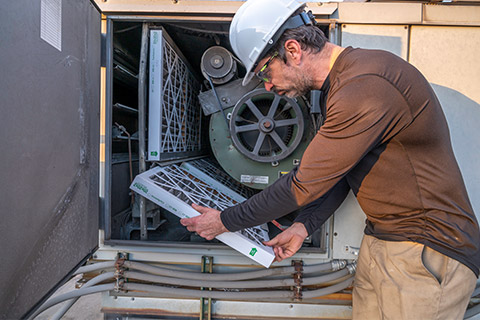 Take reference
One of the easiest ways you can find the right company for your air handler unit restoration will be to take references and recommendations from others. There must be many people who have hired this kind of company for their air handler restoration. You just need to ask around and get these referrals in order to make a reliable choice.
Look online
With the availability of the Internet, finding anything has become much simpler. All you have to do is look up the Internet for a good suggestion. Just make sure that you also go through the reviews and ratings received by the company for their air handler unit restorations so that you understand the kind of service you can expect and uh sort of reputation they have in the market.
So, if you are interested in choosing us, contact us today.