If you are running a business of your own and maintain a commercial facility too, you should be working on the business development and your brand awareness plans. But you should realize that there is another very big responsibility that you have to take care of; you have to make sure your employees are safe and healthy. In order to do that, first, you have to work on the quality of air in your commercial building. Along with regular cleaning of the office building, you have to see that the air ducts of the building are also clean and free of any dust and dirt. We, at Air Cleaning Technologies, can be the right solution for air duct cleaning. We are an established and reliable company that offers high-quality air quality solutions, starting with HVAC system cleaning, testing, designing, and repairing and restoration. With our affordable charges and quality cleaning, we have earned a solid reputation. So, if you require commercial air duct cleaning services in areas like Alexandria VA, Fairfax, Annandale VA, Sterling VA, Falls Church VA, or Arlington VA, you can depend on us.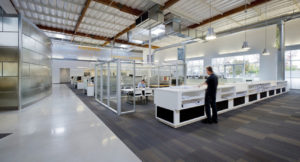 Here, we have put together a few vital questions that you must ask your commercial air duct cleaning service. Take a look.
Do you have a smart and efficient staff to carry out the cleaning?
You require knowledgeable, experienced, and efficient experts to clean the air ducts in a scientific and proper manner. You should ask your company if they have an expert team to carry out such a cleaning procedure.
Can you offer free quotes for the air duct cleaning?
If you get an estimate, you will be able to calculate the budget for this in your business. You should ask the company if they offer free quotes so that you can even compare the rates with others and choose wisely.
So, if you think we can offer you the right cleaning service you need for your commercial air ducts, then contact us today.