Most buildings use air ducts for a number of purposes, including heating, cooling and ventilation. Be it residential or commercial, over time, ducts ac accumulate harmful contaminants and pathogens that not only reduce the efficiency of the machines but also give rise to health issues among the occupants of the buildings. As a homeowner and business owner, it is your duty to keep the occupants of the building safe. So, before your machine also develops dust and mold, make sure to schedule a commercial air duct cleaning service in your establishment. For this, you can trust our services at Air Cleaning Technologies. We believe in providing a comprehensive service to all our clients. From testing to identifying to resolving any issue that might reduce the air quality in our surroundings- we take great care in fulfilling our service with the utmost professionalism. With our skills and high-grade equipment, there is no harmful particle that can escape our sanitizing techniques. So, if you live in or near Alexandria VA, Fairfax, Sterling VA, Reston, Falls Church VA, Arlington VA, etc. then you can count on us!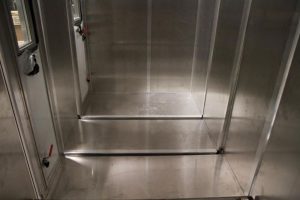 Here are two things you should check before you settle for a duct cleaning company. Take a look.
Value of Service
The company you hire should be experienced, knowledgeable and skillful. Their service should be absolutely exceptional. In addition to that, they should bring all the right equipment and tools with them like air whips, cable drives and HEPA filtered vacuums. They should clean all the parts of the duct in addition to other parts like the fans and heating coils as well.
Budget
Be it any kind of professional cleaning service, there is usually a set charge that most companies follow. You shouldn't have to break the bank for an air duct sanitizing service. Thus, make sure that the rate they charge is affordable for you. You should research and compare to see if you're getting the best deal or not.
If you want to schedule a duct cleaning appointment with us, then give us a call now at 703-547-1680.