You need to take care of the quality of air in your surroundings at all times. You must be aware of the germs and bacteria that fill the air. It is important to get rid of these so as to enjoy a healthy living. Or else, you might be a victim of several diseases and disorders. It is not just enough to have the levels of pollution decreased. But you have to also work on the quality of air coming from your heating and cooling systems. These can also cause problems if the air ducts are not regularly cleaned and maintained well. You must hire professionals for residential and commercial air duct cleaning. The air ducts tend to get more dirty in offices because the air-conditioners work more in these so you should focus more on the commercial air ducts. We, at Air Cleaning Technologies, can be the right choice for you. We offer you testing and cleaning of indoor air quality in residential and commercial spaces, air filtration and ventilation, HVAC services, and so on. We are known for our high-quality products and extremely dedicated services. So, if you are from Alexandria, VA, Fairfax, Annandale, VA, Arlington, VA, Reston, or Sterling, VA, then you can opt for us.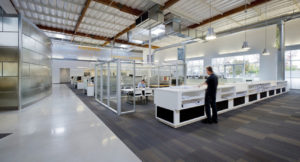 Here, we have put together a few vital things to check about your commercial air duct cleaning service. Take a look.
First of all, you need to ensure that the company you are hiring for such cleaning has a good standing in the market. Go through the client reviews, feedbacks, and online ratings to understand if you can trust their services and expect a good service or not.
Another thing that you have to check is if they have flexible working hours to carry out the cleaning so that your employees do not face any discomfort or inconvenience because of this cleaning. Work should not be compromised because of these things. Check the timings before making a hire.
So, if you are thinking of hiring us, then contact us today.