With the amount of pollution that is present in the environment, appliances and machines that we have in our offices tend to accumulate dust and unwanted particles overtime. This is true more for machines like AC and coolers than others. This calls for commercial air duct cleaning services. We, at Air Cleaning Technologies, bring to you our exclusive services in the areas of dust removal and pipe cleansing. If you have pipes in your office that are clogged and need servicing, we are the firm to come to. Both our field employees and our office staff are experienced and dedicated to their work and believe in giving their best to our customers. We serve customers in and around the areas of Falls Church VA, Alexandria VA, Sterling VA, Fairfax, Arlington VA, and Annandale VA.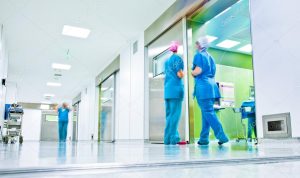 Here, we have made a list of a few important reasons why you should hire a firm to get work like this done in your home. Take a look.
Thoroughness of the Job Done
There is nothing like a professional handling a work that needs to be perfect since it involves the health of people inside a closed building. You can rest assured that the job done will be thorough and without the scope of a mistake as trained individuals are involved in it.
Pipes and freeways that allow cool and hot breezes to pass through in an office are often made to pass through parts of the building that are not easily accessible to the layman. This makes it a tiresome job to try and remove dust and other particles from these for anyone who is not a professional. It will also allow you to save time which you can spend on other activities.
So, if you need your exhaust pipes made spotless with ease and efficiency then be sure to give us a call at 703-547-1680, without any further delay.