Are you looking for some relief from the scorching sun? But your AC is not cooling your room enough? It must be a clogged air vent; nothing that cannot be fixed by an air duct cleaning. We, at Air Cleaning Technologies, Inc.,(ACT) make sure that our clients enjoy a safe, clean, and comfortable environment. ACT has been supplying air handling systems, reconditioning, and support systems to government as well as commercial buildings. Our certified technicians know that regular cleaning of the ventilation ducts is very important for the maintenance of the system; they are highly trained, knowledgeable and experienced to clean any kind of ducts at any kind of facility. Our staff also makes sure to prevent the spread of contaminants while cleaning them up. It is quite difficult for other HVAC firms to compete with our standard of duct cleaning; we test, identify, and resolve any issues that can be a cause of the compromised indoor air quality.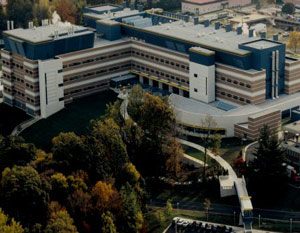 Below we have mentioned 3 main reasons why it is important to get commercial duct cleaning. Take a look.
The harmful dusts and pollutants that settle along the ducts become the breeding ground for bacteria, mold, and fungi. Children and the elderly prone to this toxic air are very vulnerable and might develop allergies or asthma. By proper sanitization, you can protect your family.
People who have pets will often find pet dander stuck in the vents. These furs and dander can not only hamper the efficiency of the system but also hinder the health of your family as germs and fungus develop on these clumps of hair.
Most of the times, the ducts are located in the basement which is quite wet and damp. The moisture there can result in the growth of molds and mildew around the ductwork. To prevent this, an anti-microbial coating should be applied after cleaning the ducts.
If you are a resident of Fairfax, Sterling VA, Arlington VA, Reston, Alexandria VA, Annandale VA, and need help with your HVAC ducts, you can get in touch with us.