5 reasons to hire experts for commercial HVAC duct cleaning
Hiring experts for commercial HVAC duct cleaning is crucial for maintaining a healthy and efficient working environment. Air Cleaning Technologies provides commercial HVAC duct cleaning in Bethesda, MD, Frederick, Alexandria, VA, Arlington, VA, Annandale, Washington, DC and surrounding areas.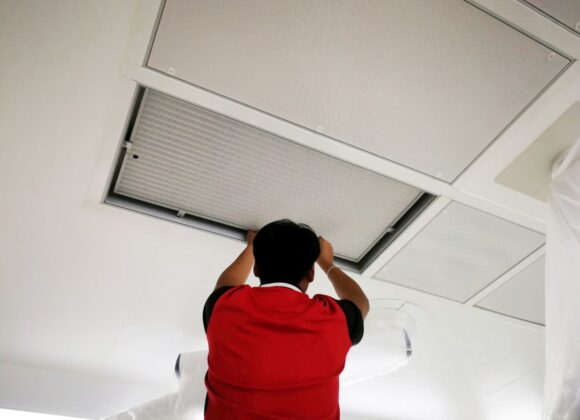 Here are five compelling reasons why you should consider hiring professionals for this task:
Improved Indoor Air Quality: HVAC systems in commercial buildings circulate air throughout the space, and over time, dust, dirt, debris, allergens, and contaminants can accumulate in the ductwork. Professional cleaning ensures the removal of these pollutants, leading to improved indoor air quality. Clean air is essential for the health and well-being of employees and customers, reducing the risk of respiratory issues and allergies.

Energy Efficiency: When ductwork is clogged with dirt and debris, it causes the HVAC system to work harder to maintain the desired temperature. This increased workload can lead to higher energy consumption and elevated utility bills. By hiring experts for duct cleaning, you can enhance the system's energy efficiency, resulting in cost savings over time.

Extended HVAC System Lifespan: Regular maintenance, including duct cleaning, can extend the lifespan of your commercial HVAC system. When ducts are dirty, the accumulation of debris can put additional strain on the components, leading to premature wear and tear. Professional cleaning helps to reduce the risk of breakdowns and ensures your HVAC system operates optimally for longer.

Compliance with Regulations: Many commercial buildings are subject to regulations and guidelines related to indoor air quality and hygiene standards. Regular HVAC duct cleaning helps you meet these compliance requirements, ensuring a safe and healthy environment for occupants while avoiding potential fines or penalties for non-compliance.

Expertise and Proper Equipment: Commercial HVAC duct cleaning requires specialized knowledge and equipment. Professional cleaning companies have trained technicians with experience in handling complex HVAC systems and can effectively remove dirt, mold, and other contaminants. They also use high-quality equipment, such as powerful vacuums and brush systems, to thoroughly clean the ducts, leaving them in excellent condition.
Overall, investing in professional HVAC duct cleaning for your commercial property offers long-term benefits in terms of air quality, energy efficiency, and the overall lifespan of your HVAC system. It's a proactive step to ensure a healthier and more comfortable working environment for everyone inside the building. Please call us without any hesitation.