Cooling tower maintenance is one of the primary services that you should hire for maintaining indoor air quality. If you are looking for such services, then we can help you with the same. Contrary to popular belief, cooling tower maintenance is actually a very important service. We, at Air Cleaning Technologies provide these services at Baltimore, Washington, DC, Gaithersburg, MD, Rockville, MD, Bowie, MD, Frederick, MD.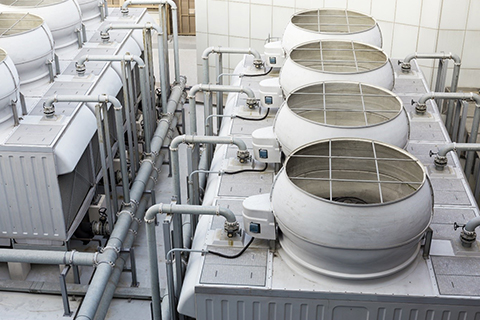 If you have no idea about its advantages, then we will tell you about the same. Maintenance is way more than getting your cooling tower repaired when it is showing signs of malfunction.
By maintenance, we are referring to regular performance checks so that the equipment operates at its peak and can serve you for a higher number of years.
Increased equipment lifespan: One of the main reasons why you should go for regular maintenance for a cooling tower is to increase its life span. With time, dirt, dust, and bacteria gather in a cooling tower. This buildup can cause a hindrance in its functionality. This is the reason why you should maintain it from time to time. Properly cleaning and lubricating the equipment would make sure that it serves you for a higher number of years.
Reduces health hazards: You might not pay attention to this but regular cooling tower maintenance can reduce environmental as well as health issues. You can ignore illnesses by getting it checked by us.
Saves money on bills: By making sure that the equipment performs at its peak at all times, you will make sure that you pay lower energy bills. If you hire us, we would eradicate the build of corrosion, bacteria, and sludge that decreases the efficiency of the tower. We use the right equipment and solutions for the same.
So these are a few reasons why you should get it cleaned. To work with our cooling tower maintenance experts, kindly give us a call now!