If you have a HVAC system at home, then you should understand that this is also a machine which need to be maintained. There are several issues which might occur, especially if the air filters are not clean. These get clogged with dust, dirt, and debris. Sometimes, if the filters are not working anymore, you might have to even replace them. We, at Air Cleaning Technologies, can help. We bring you high-quality air filters for your ventilation duct systems, air handling units, outside air plenums, and so on. We have a variety of air filters in different sizes such as the AAF flanders filters, HEPA or ULPA filters, media pads and rolls, panel and pleated filters, or the box and bag filters etc. We have immense experience and knowledge in this regard. So, we can guide you about these products and its usage. With our quality products and affordable prices, we have become one of the most reliable companies in and around areas like Alexandria VA, Annandale VA, Arlington VA, Fairfax, Falls Church VA, and Sterling VA.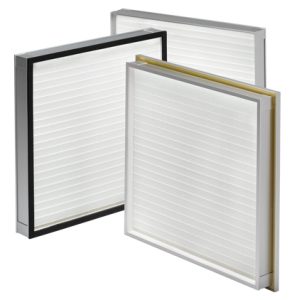 Here, we have put together a few reasons why you should replace your air filter immediately. Take a look.
Health is wealth. The quality of air can be seriously deteriorated if the air filter is dirty. If you breathe such air, then you will fall sick. Some of these infections or disorders might lead to fatal consequences as well. That is why you should get these replaced as soon as possible.
Lack of proper ventilation or not getting the desired amount of warmth or coolness can make your lives uneasy and discomfort. Cleaning or unclogging the air filters will increase the efficiency of your HVAC system or ventilation systems, providing better comfort.
So, without any delay, get yours today from us. Call us at 703-547-1680 now.