6 Reasons to Get HEPA ULPA Filters if You Havent Already
HEPA (High-Efficiency Particulate Air) and ULPA (Ultra-Low Penetration Air) filters are highly efficient air filtration systems that offer numerous benefits. HEPA ULPA filters are provided by Air Cleaning Technologies in Alexandria, VA, Arlington, VA, Baltimore, MD, Bethesda, MD, Washington, DC.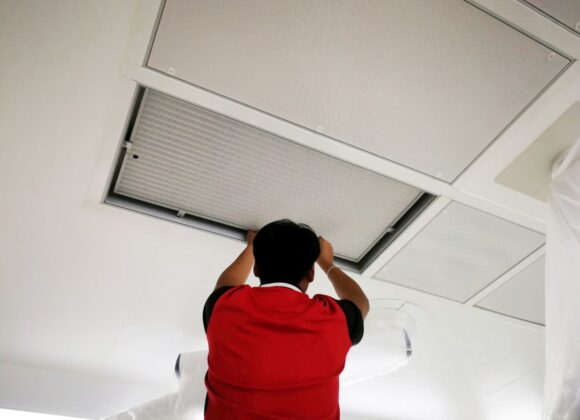 Here are six reasons to consider getting HEPA or ULPA filters:
Superior Air Quality: HEPA and ULPA filters are designed to capture and remove airborne particles as small as 0.3 micrometers (HEPA) or even smaller (ULPA). These filters can effectively trap various pollutants, including dust, pollen, pet dander, mold spores, bacteria, and even some viruses, enhancing the overall air quality in your environment.
Allergy and Asthma Relief: HEPA and ULPA filters are particularly beneficial for individuals who suffer from allergies or asthma. By eliminating common allergens and irritants from the air, these filters can significantly reduce symptoms, such as sneezing, coughing, itchy eyes, and respiratory distress.
Improved Respiratory Health: HEPA and ULPA filters remove particulate matter from the air, which can be especially beneficial for people with respiratory conditions. By reducing exposure to airborne pollutants, these filters can help improve respiratory health and decrease the risk of respiratory infections.
Enhanced Indoor Air Quality: Indoor air can be several times more polluted than outdoor air due to factors such as dust, volatile organic compounds (VOCs) from cleaning products or furniture, and pollutants from cooking. HEPA and ULPA filters can effectively remove these contaminants, ensuring cleaner and healthier indoor air for you and your family.
Clean and Dust-Free Environment: HEPA and ULPA filters efficiently capture and trap dust particles, preventing them from settling on surfaces in your home or workspace. This can significantly reduce the amount of dusting and cleaning required, leading to a cleaner and more comfortable living or working environment.
Allergen Control for Pet Owners: If you have pets, HEPA or ULPA filters are especially beneficial. They can effectively capture and eliminate pet dander and other allergens that may trigger allergic reactions in sensitive individuals. By using these filters, you can create a pet-friendly environment without compromising indoor air quality.
It's important to note that the effectiveness of HEPA and ULPA filters depends on their proper installation, regular maintenance, and appropriate sizing for the area being filtered. Additionally, they might require periodic filter replacements as recommended by the manufacturer. Please feel free to give us a call.