When it comes to medical facilities, logical and toxic volatile organic compounds (VOC) are quite detrimental. This is the reason why you need HVAC UV Lights.
These lights ensure a sterile and safe indoor environment. HVAC UV lights are better than the traditional sterilization measures in more ways than one. If you want optimum protection, then you must go for them. If you want to install these lights, kindly get in touch with us, the team of Air Cleaning Technologies. We cater to clients living in Alexandria, VA, Annandale, VA, Arlington, VA, Fairfax, Falls Church, VA. We promise that we will deliver the best lights that will combat the most invisible threats. These lights are known for killing microorganisms. They do not eject any harmful by-products as well.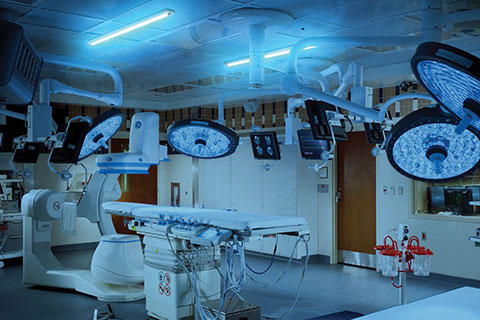 Here are some solid reasons to get them.
Better air quality: If you own a medical space, you must focus on the indoor air quality so that the health conditions of patients are not compromised. These lights prevent various kinds of diseases by attacking microorganisms that are not visible to our eyes. These lights eradicate organic buildup on ducts and cooling coils.
Reduced mold and mildew: These lights also eliminate mold and mildew, which can hamper the air quality. It is extremely harmful to people with sicknesses. The presence of mold can lead to breathing issues like asthma, etc. The lights create a solid air purification system by eradicating these from your facility. If you ask us to come over, we will first check the humidity, temperature, and other factors before installing them in your facility.
Cost-effective: Although it might seem to be expensive in the beginning, trust us, it is a great long-term investment. It would prove to be cost-effective a few years down the lane. The improved air quality will also lead to better health outcomes for patients, thus fetching you goodwill. Many house owners are also getting them to better handle their medical conditions.
Now that you know it all, call us to install these lights now.