Are you about to invest in an HVAC system for your home? It is truly unbearable to survive the chilly winters or scorching summers without external cooling and heating agents. But at the same time, you need to maintain these machines so that you continue to enjoy its benefits. Moreover, you also need to keep the air in your house cleaner. One of the ways you can better your experience with HVAC systems is by adding UV lights. Purchase those machines which are equipped with these smart lighting systems. We, at Air Cleaning Technologies, can be the right choice for you. We are an established and experienced company that offers you a wide range of HVAC equipment and services. Right from coils, terminal air boxes, air control valves, air filters, custom air handling units, and HVAC UV lights to services like HVAC design, installation, and maintenance, we can help you with everything you might need. We are known for our quality products and dedicated services. So, if you are from areas like Arlington, VA, Alexandria, VA, Fairfax, Annandale, VA, or Falls Church, VA, then you can choose us.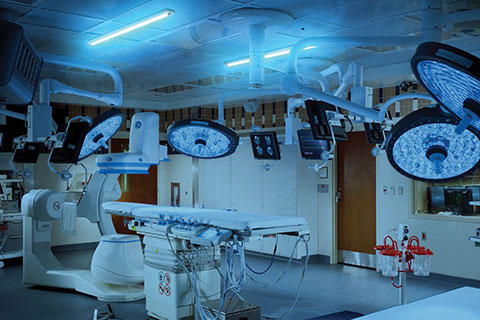 Here, we have put together a few great ways in which HVAC UV lights can benefit you. Take a look.
As you know UV light used to be and still is a cleaning and sterilizing agent so it can get rid of bacteria and germs which easily multiply and cause harmful diseases. So, these keep your surroundings cleaner and healthier by getting rid of these pollutants.
Since the UV lights kill germs, bacteria, and all kinds of pollutants, the overall efficiency of the HVAC system improves. The airflow is better, giving you better comfort and also diminishes energy consumption, thereby reducing the energy bills.
So, if you are interested in our products, then contact us today.