We are living in an environment where the air around us is completely polluted. Due to years of environmental degradation, we are facing this kind of a pollution which is not at all good for our health. In order to ensure that you are living and working in a healthy environment, you should continue taking air quality tests and get it improved from time to time. You should hire a professional company for the indoor air quality services. We, at Air Cleaning Technologies, can be the right solution for you. We are an established and reliable company which has been in this field for a long time. We can provide you with a wide range of services, right from HVAC systems design and services, air handler units, air duct services to even air quality testing and air filters, and so on. We are known for our high quality products and highly professional and dedicated services. So, if you belong to areas such as, Baltimore, Fairfax, Alexandria, VA, Arlington, VA, Falls Church, VA, or Reston, then you can opt for us.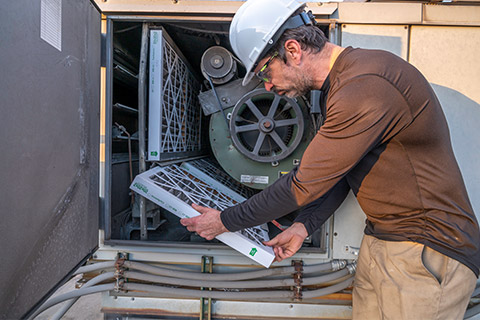 Here, we have put together a few factors to keep in mind while choosing your indoor air quality services. Take a look.
One of the first things that you need to keep in mind is the technology of the company. You need to make sure that they have advanced tools and the right kind of technological support to carry out the air quality test and provide you with the appropriate services required. You would definitely want the most advanced and latest air quality services for your homes or offices.
Budget plays a key role whenever you're carrying out any sort of service like this. That is why you need to make sure that the amount charged by the company for such indoor air quality services is suitable for your budget. Take quotes in advance from different companies and compare this with each other to choose the one that seems most affordable for you.
So, if you're thinking of choosing us, contact us today.