Due to the uncomfortable seasonal heat in the area, we have become more and more dependent on air-conditioning systems. But this also has a downside to it. The doors and windows of your rooms are closed all the time which prevents the entry of fresh air into your living spaces. This means the indoor air quality is definitely getting hampered and living in such an atmosphere can never be healthy. Therefore, you should resort to air-quality testing from time to time. We, at Air Cleaning Technologies or ACT, can help you with high-quality services with respect to the environmental and indoor air-quality in government and commercial buildings, laboratories, hospitals, and other important facilities. We conduct indoor air quality testing, cleaning, restoration and maintenance of HVAC systems, and other such services. We also develop new strategies and provide solutions to certain particular problems. We offer LEED accredited indoor air quality testing which includes tests lead, mold, and other hazardous materials. After identifying the problem, we re-mediate, restore, or replace the culprit system. So, if you live in and around areas like Alexandria VA, Arlington VA, Fairfax, Falls Church VA, Reston, and Sterling VA, you can rely on us.
Here, we have put together two benefits of conducting such tests. Take a look.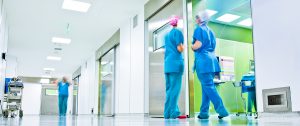 Prevent Health Hazards
Generally, people who live in areas with poor ventilation, defective air supply, and low air circulation, you will notice that people have chronic headaches, recurring cold, and other pains which can persist for long. Moreover, working in such conditions can further damage your morale and performance. Air quality test is the best way to identify the issue and solve it, thereby preventing such health issues.
Detect Serious Pollutants
Air quality tests not just identify dust, dirt, and other pollutants which can cause serious problems. For instance, such tests will make it easy for you to detect carbon monoxide, radon, or other harmful gases which cannot be noticed otherwise. These elements lead to several harmful impacts on both the health of the inmates as well as the stability of the building.
So, quickly get in touch with us today and test the air quality in your home.