There are germs everywhere around us. We just cannot see them with naked eyes. But that does not mean that it is not causing any harmful stop these germs and bacteria can spread various kinds of infections and viruses which are even life threatening. If you are especially running a commercial office, hospital, or any other building where there is a lot of public gathering happening, then you should do something about these growing germs and bacteria. To begin with, you should carry out regular cleaning of the area with UV germicidal lights. We, at Air Cleaning Technologies, can be the right choice for you. We are an established and reliable company which has been in this field for a long time. We can provide you with various kinds of products and services, right from air handler units, air filters, coils, to even HVAC systems, equipment, and services, and so on. We are known for our highly durable products and expert services. So, if you are from Baltimore, Washington, DC, Arlington, VA, Fairfax, Falls Church, VA, or Annandale, VA, then you can opt for us.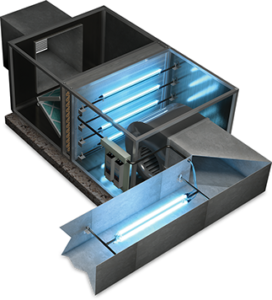 Here, we have put together a few questions to ask a company offering you UV germicidal lights. Take a look.
Are these 100% effective?
No sanitization equipment can be 100% effective but still if you want to know how effective these lights are, it is better to do an inquiry before taking the decision. The company must have experts to help you understand how these work and why these can be beneficial for you.
Do you offer free quotes?
If you can give an idea of the price of these products, it would be easier for you to take a decision. You would be able to match it with your budget and see if it is suitable for you or not. That is why you must ask for free quotes.
So, after getting these answers, if you are interested in choosing our products, contact us now.