Air Cleaning Technologies is an air duct sanitizer serving the areas of Annandale VA, Arlington VA, Fairfax, Falls Church, Reston and Sterling VA. The air ducts in your home circulate air throughout your home so you can be comfortable whether its summer or winter. Over time your air ducts collect dust and debris and some of these particles eventually end up in the circulating air that you breathe in. If you never have your air ducts cleaned, your indoor air quality will deteriorate.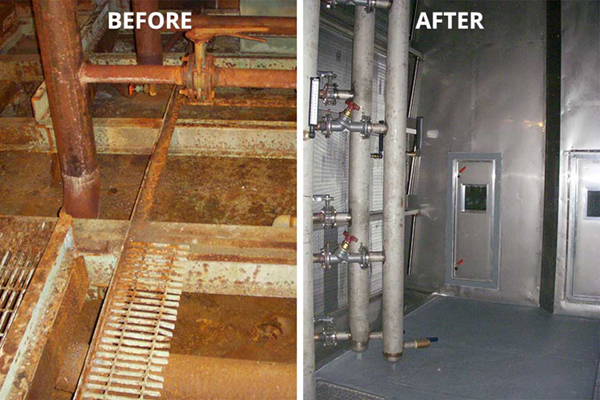 An air duct sanitizer can help keep your air ducts clean by removing contaminants that have accumulated in your ductwork. Professional air duct cleaning will clean the supply and return ducts as well the registers in individual rooms. An air duct sanitizer will use specialized equipment such as rotation brushes and powerful vacuums to dislodge and remove dust and debris.
All kinds of debris can collect and accumulate in your ductwork. This includes dust, micro-organisms, pollen, mildew, pet dander, allergens, bacteria and other toxins. These contaminants can be bad for anyone but particularly bad for people who suffer from allergies and conditions such as asthma.
Dirty air ducts not only pollute your indoor air, they contribute to unpleasant smells and odors. If you don't want stale and musty odors permeating your home, then you should consider professional air duct cleaning. Dirty ducts and vents also obstruct airflow. This means your HVAC system wont operate at maximum efficiency. A inefficient HVAC system wont heat or cool as well as it should and will increase your energy bills.
There are many good reasons to consider the services of an air duct sanitizer. Air Cleaning Technologies is a professional air duct cleaning company and can clean and sanitize ductwork in Annandale VA, Arlington VA, Fairfax, Falls Church, Reston or Sterling VA.