We are all trying to keep ourselves and healthy and safe in our homes as well as offices. And one of the ways in which you should ensure a healthy life is by cleaning the air around you. Nowadays, there is a popular trend of installing HVAC systems at home and office to make sure we are comfortable. So, you should make sure that the air coming out of this HVAC system is also pure and free from pollution. Apart from cleaning the vent and ducts, you should work on the air handlers too. We, at ACT or Air Cleaning Technologies, can help you clean the air quality in all kinds of indoor environments. We have catered to commercial buildings, residential homes, laboratories, and other facilities. We can test, clean, restore, and maintain the home for all air quality issues. Along with that, we also offer designing, repairing, and cleaning HVAC systems, air ducts, or air handlers, etc. So, if you need help with air handler repairs in areas such as Washington DC, Bowie MD, Frederick MD, Gaithersburg MD, Silver Springs MD, or Rockville MD, then you can choose us.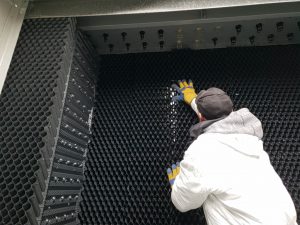 Here, we have put together a few crucial reasons why you should hire a professional for air handler repair services. Take a look.
Knowledge & Experience
You have to realize that profound knowledge is required to carry out the repair work of your air handler units. A professional with his or her formal training will only be able to provide this kind of knowledge. And experience always allows you to cut down on mistakes which is an added advantage in these kinds of works.
Save Money
Hiring an amateur means that the work might not be completed effectively so you might have to hire another professional ultimately. This is unnecessarily spending twice for the same thing. That is why hire a professional in the first attempt.
So, if you think we can be a good choice for you, then you must contact us today.